Winning Bid Made For Historic Lincoln Theatre
WI Web Staff | 6/27/2013, 2:30 p.m.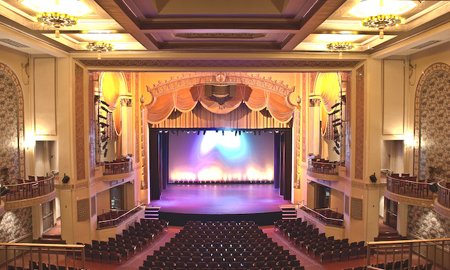 The Lincoln Theatre will officially be under new management this fall, as the owner of D.C.'s 9:30 Club will take the reins of the historic venue.
D.C. Mayor Vincent Gray announced Thursday that entertainment group I.M.P, which operates the 9:30 Club and Merriweather Post Pavilion in Columbia, Md., was selected as the winning bidder to operate the theater, which has sought new management since the city's Commission on the Arts and Humanities assumed control in 2011.
"The historic Lincoln Theatre has been a cultural landmark in Washington for more than 90 years, and will continue to provide high quality artistic excellence for our residents and visitors," said Lionell Thomas, executive director of the commission. "The new vision for the theater represents the growing diversity of our city."
I.M.P. chairman Seth Hurwitz, who will begin running the venue in September, called the opportunity an "honor and a thrill."
"You walk into it and gasp every time. To be able to make this more a part of people's lives here again is an opportunity that is truly a privilege," Hurwitz said.