DCPS Not Giving Female Athletes Fair Shake, Complaint Says
WI Web Staff | 6/28/2013, 2:15 p.m.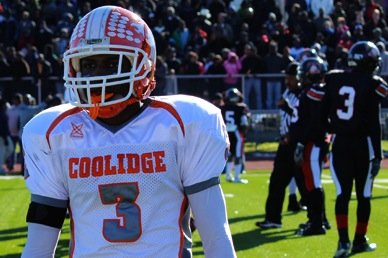 D.C. Public Schools do not give high school girls the same athletic opportunities as their male counterparts, despite federal law prohibiting sex discrimination in federally funded education programs, according to a complaint filed against the schools system by the National Women's Law Center.
According to school data obtained by the law center through a Freedom of Information Act request, the schools system needs to provide nearly 700 new athletic opportunities to female athletes in order to close the gap between boy's and girl's sports in the city's 15 public high schools.
The disparity between female enrollment and opportunities to participate in sports is more than 10 percent at most of the schools and in some cases as much as 26 percent, the complaint says.
In addition to limited opportunities in comparison to male athletes, girls have to make do with subpar equipment and facilities, the complaint charges. Such would put DCPS in violation of Title IX, which outlaws sex discrimination in federally funded schools.
"The District is not fulfilling its obligation to give girls in the nation's capital an equal chance to reap the benefits of playing sports that extend far beyond the playing field," said Marcia D. Greenberger, co-president of the law center. "As studies show, girls who participate in sports attain higher academic achievement, experience lower teenage pregnancy rates and have overall better health.
"Forty-one years after passage of Title IX, it's past time to give girls who have waited far too long the athletic opportunities they deserve and that the law requires," Greenberger said.
The schools system issued a statement in response, saying it was proud of steps it has taken to create opportunities.
"Over the past several years, we have pursued an aggressive agenda to help ensure our female student-athletes are able to compete in a variety of athletics," the statement read.
Click here to view the PDF of the complaint.