Obama Nominates Watt to Lead Housing Agency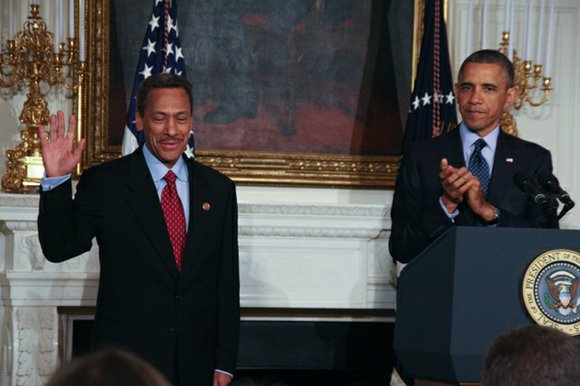 President Barack Obama said on Wednesday in nominating Congressman Mel Watt (D-N.C.) to lead the Federal Housing Finance Agency, that selecting him is one of the best things he could do.
Watt, former chair of the Congressional Black Caucus, who has more than 20 years on the House Financial Services and Judiciary committee, would replace acting director, Edward DeMarco, according to a White House official.
"[Mel's] represented the people of North Carolina for 20 years –- every one of them as a member of the committee that oversees housing policy," said Obama. "And in that capacity, Mel has led efforts to rein in unscrupulous mortgage lenders. He's helped protect consumers from the kind of reckless risk-taking that led to the financial crisis in the first place. And he's fought to give more Americans in low-income neighborhoods access to affordable housing."
In the past, Watt has accused white Americans of racism.
He said in October 2005 during a hearing held in Washington, D.C., by the National Commission on the Voting Rights Act, that there would be a substantial majority of white voters who would say that under no circumstances, would they vote for an African-American candidate.
He added that such voters "need to be factored out of the equation because "I've got no use for them in the democratic process."