Education Briefs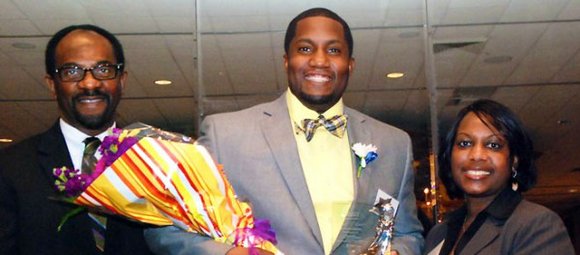 District of Columbia Public Schools
School Closings Move Forward
Chancellor Kaya Henderson and the District's attorney general have applauded a federal court ruling that sanctions the closing of 15 public schools by the end of next year.
U.S. District Court Judge James E. Boasberg noted in his May 15 ruling that there was no evidence to prove that any discrimination was involved transferring children out of weaker, more segregated, and under-enrolled schools.
"Children – along with thousands of others – are moving to better performing, more integrated schools," Boasberg said in his 31-page opinion.
Henderson responded that Boasberg's opinion now allows the school system to move forward with the "critical work to improve all our schools and provide more resources across the District."
Empower DC, a community advocacy organization, based in Northwest sued the District of Columbia Public Schools system earlier this year in an effort to halt the school closings – most of which are in Ward 8 where some of the District's most impoverished communities are located.
Empower DC's attorney, Johnny Barnes – who is expected to appeal Boasberg's ruling – has argued that children of color and those living in low-income households will be disproportionately affected. He also said that DCPS's plan violates several civil rights laws.
Alexandria Public Schools
T.C. Williams Seniors Named $2,500 National Merit Scholars
T.C. Williams High School seniors Charlotte L. Clinger and Alexander M. Eichner are among 2,500 students – including 65 in Virginia – chosen to receive $2,500 National Merit Scholarships from the National Merit Scholarship Corporation in Evanston, Ill.
National Merit $2,500 Scholarship recipients are the finalists in each state judged to have the strongest combination of accomplishments, skills and potential for success in rigorous college studies.
"Charlotte and Alexander are remarkable students whose successes go well beyond their many academic accomplishments," said Schools Superintendent Morton Sherman. "We are proud of both of them, and wish them well as they move on from T.C."
Prince George's County Public Schools
Walker Mill Educator Named Teacher of the Year
Albert Lewis, a language arts teacher at Walker Mill Middle School, has been named the 2013 Prince George's County Teacher of the Year.
The announcement was made earlier this month at the school system's annual Teacher of the Year Celebration at Martin's Crosswinds in Greenbelt.
"Mr. Lewis brings a wealth of intellect, experience, and expertise to the job," said Nicole Clifton, principal of Walker Mill. "His dedication and passion for the craft and his community is evident in his instruction and other areas, as well."
Lewis began his career with Prince George's County Public Schools as a substitute teacher in 2006. The Morgan State University graduate, who majored in telecommunications and journalism, earned his teaching certification through the school system's Resident Teacher Program, and has been teaching language arts at Walker Mill since 2007.
Montgomery County Public Schools
Ten Schools Selected for New Initiative
Montgomery County Public Schools (MCPS) Superintendent Joshua P. Starr recently announced 10 schools that will participate in a new initiative to improve student performance and narrow achievement gaps.
Listed among the "Innovation Schools" are Clopper Mill, Strathmore, and Watkins Mill elementary schools; Argyle, A. Mario Loiederman, and Montgomery Village middle schools; John F. Kennedy, Springbrook, and Watkins Mill high schools; and the alternative programs.
"The 10 Innovation Schools have already shown a commitment to school improvement and have the staff and leadership in place to accelerate that progress," Starr said. "These schools will serve as a model for how collaborative work, with [each other] and with central office, can lead to great outcomes for our students."
Beginning in 2013-14, the schools will receive support in designing and implementing innovative school improvement strategies and professional learning plans, with the district's chief school improvement officer serving as the case manager for each school and ensuring that strategies and plans are put in place and supported by the central office.