Empower DC Awaits Judge's Decision
5/22/2013, 9:48 a.m.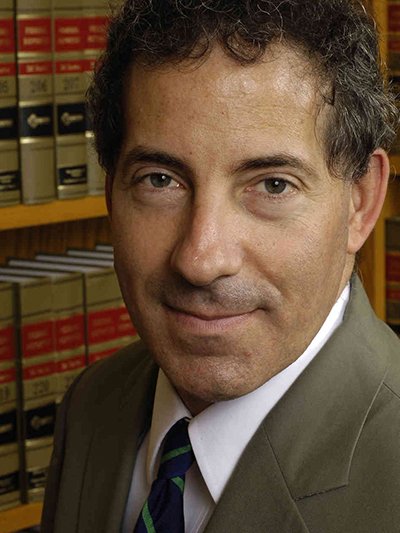 By the end of this week, Empower DC will know if a federal judge has sided with them on the issue of school closings.
About 150 people packed a Northwest courtroom last Friday, May 10, as Judge James Boasberg heard arguments from lawyers representing District of Columbia Public Schools (DCPS) and Empower DC.
"The judge came to the hearing well prepared," said Empower DC Lead Attorney Johnny Barnes during a recent interview. "He obviously studied the pleadings prepared by both sides and he gave thought to both pleadings. His questioning was tough. It was tough but I felt that our side stood up to the tough questioning."
"We remain optimistic that the law [produces] the outcome we're seeking. We'll see what happens."
Boasberg was expected to issue a ruling this week.
American University Constitutional Law Professor Jamie Raskin said his side has a strong case.
"It's an important case because there are a wave of school closings taking place across the country and the whole burden of these school closings is falling overwhelmingly on poor, minority communities," said Raskin, who joined Empower DC's legal team recently. "In the history of Washington, D.C., African Americans have received either no education, segregated and unequal education, unconstitutional tracking programs and inferior educational resources and outcomes."
"From the perspective of this community, a school closing policy targeted at one part of the community is unconstitutional."
Empower DC and other activists sued DCPS in an effort to halt the planned shuttering of 15 schools that would take place by the end of academic year 2014. They are seeking a preliminary injunction that would stop Schools Chancellor Kaya Henderson from carrying out her plan. Barnes, 64, has argued that children of color and those living in low-income households will be disproportionately affected. The plan he added, also violates several civil rights laws. Empower DC is a local grassroots organization in Northwest which organizes and educates residents around issues including affordable housing and education.
Raskin, who has served as a Maryland State Senator since 2006, said an issue the case may hinge on is the fact that school officials broke the law by not alerting advisory neighborhood commissioners (ANCs) in affected communities.
"The District had an obligation to notify ANCs about their intent to close schools," he said. "Great weight should be given to this issue. Before the court deals with the constitutional issues, it must deal with statutory claims. This is not a little technicality they forgot about. They shut out the community by not contacting ANCs. So the right thing to do now would be for the court to freeze the situation, issue an injunction and have school officials go back and inform ANCs."
"This is not just an offense to equal protection but an assault on the processes of local democracy which involves ANC participation."
Raskin, 50, said school officials have engaged in a pattern of discriminatory behavior.
"I said the question has to be posed to the other side if you can close all the schools east of Rock Creek Park and wait for them to become charter schools ... As far we can tell, there hasn't been a school closed in Ward 3 since 1970. There were long periods of under-enrollment and those schools were never closed down. At what point did under-enrollment become a trigger to close schools down?