Forming a Network of Innovation and Entrepreneurship
5/22/2013, 8:58 p.m.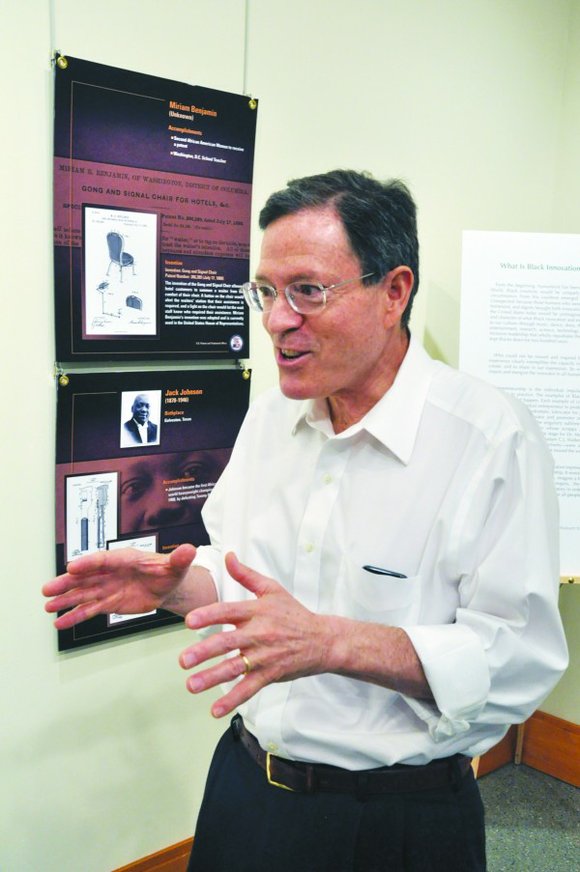 Among the exhibit pieces borrowed from the patent office were photographs of Thomas Jennings, the first black to receive a patent in U.S. history to build his dry cleaning business; Granville Woods who turned around the transportation industry; and Annie Malone who revolutionized black hair care, and trained inventor Madam C.J. Walker.
Since the spring reception, Whitman said several people gave donations to add to MBIE's permanent collection.
Whitman, a professor of social entrepreneurship at Georgetown University in Northwest, was himself an entrepreneur. Years ago, he started a software company, which he later sold.
Later, he met the Rev. Kendrick Curry, senior pastor at the Pennsylvania Avenue Baptist Church in Southeast with whom he shared his vision for creating a museum for entrepreneurship in the District of Columbia. Curry suggested the idea of extending it to black inventors, and locating it east of the river.
The partnership eventually increased to others driven by their passion for innovation. They are investment advisor Leticia Stallworth, lawyers April Tabor and Malik Drake, child psychiatrist and inventor Kevin Williams and patent attorney Derek Richmond.
Whitman said he wants businesses to pursue the concept of social entrepreneurship, which is the pursuit of solutions to societal problems.
"It's having the ability to meet social needs unmet by government or the market," Whitman explained. "How can you be entrepreneurial in meeting these needs? It's about tying social and life lessons to help the so-called losers and not the winners."
For more information about MBIE, contact executive director and co-founder John Whitman at jwhitman@mbiedc.org or call (781) 708-2764. Visit the website at http://www.mbiedc.org/.