Search Begins for New PGCS Leaders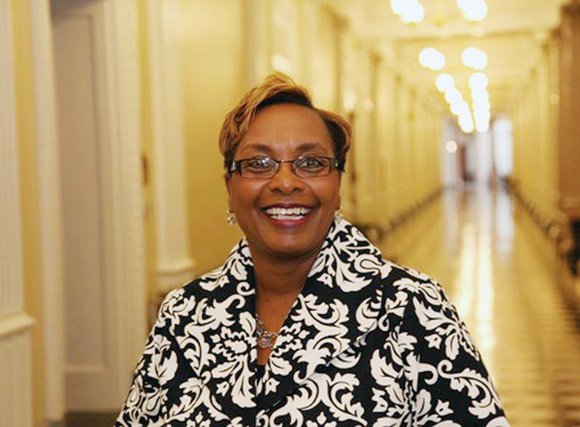 The Prince George's County School system is on the verge of getting an infusion of new blood in its top leadership.
The newly appointed members of a search committee to identify candidates for the school system's chief executive officer position are about to begin their work, and another committee is being organized to review applicants to fill four new school board seats.
Gov. Martin O'Malley and State Superintendent of Schools Lillian Lowery have appointed three members for the search committee, which will determine three finalists for the job.
"I am pleased to join Dr. Lowery in announcing these appointments to the search committee," said O'Malley. "Dr. Charlene Dukes, Orlan Johnson and Kenneth Johnson are deeply committed to Prince George's County, its students, and to helping continue the achievements and progress in our schools."
The appointments are the result of the state legislature's decision in April to change the structure of the top tier of the management of the school system after a contentious fight. The change caused the county school board to disband its search for a new superintendent. Three finalists for the job withdrew from consideration during the heated debate.
Once the search committee determines its three finalists, Prince George's County Executive Rushern L. Baker III will select the individual to fill the job. The committee is expected to begin its work on June 1 when the new law goes into effect. The new head of the school system will no longer be a superintendent but now chief executive officer.
The law also creates four new school board positions – three appointed by the county executive and one by the county council.
Nearly 160 applications for the board slots were received from individuals after a "call for entries" was announced by the county.
Christian Rhodes, education policy advisor to Baker, said a committee of seven or eight will be chosen to whittle down the list of applicants to a more reasonable number for Baker to review and select. Rhodes said the committee would have representatives from the community, labor, and business and would include those who were in favor of the school system structure changes and those who were opposed.
"He (Baker) wants to work with everyone," said Rhodes.
For the search committee, O'Malley appointed Orlan Johnson and Kenneth Johnson, both Prince George's County residents. Lowery selected Dukes.
Dukes is president of Prince George's Community College and has served on the Maryland State Board of Education since May 2007. She also served as an appointed member on the Prince George's County Board of Education for five years. Kenneth Johnson, a Prince George's County native, is an assistant general counsel at Sodexo, Inc., a food and facilities management services company. He also served as the operations attorney for several Sodexo divisions including school services. Orlan Johnson is a principal at TJC Consulting Group, LLC, an international business consulting firm. He is also an adjunct professor at Howard University School of Law. Lowery said all three appointees "bring a unique understanding of the needs, challenges and opportunities" of PGCS.
Meanwhile Baker has been meeting with the Prince George's Board of Education about how to and whether to appoint an interim head of public schools once Prince George's County Public Schools Interim Superintendent Alvin L. Crawley leaves on June 3, said Rhodes. Crawley announced in late April that he would leave the school system on June 3 – 27 days before the end of his contract.