Trio Vying to Build Prince George's County Casino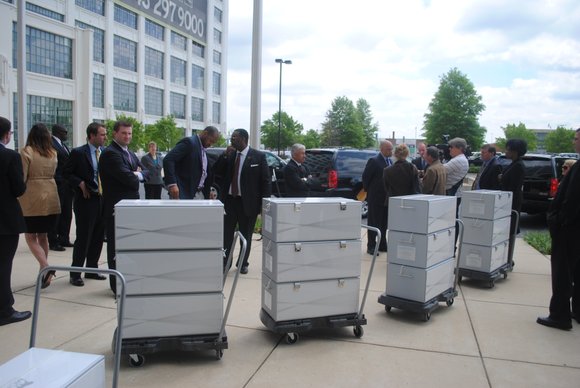 Greenwood Racing, based in Bensalem, Pa., proposes to build an $800 million casino and resort on Indian Head Highway.
It currently owns and operates five racing turf clubs in the Pennsylvania area as well Parx Casino, which the company describes as the No. 1 casino located 20 minutes north of Philadelphia. The free-standing casino which opened in 2009 includes 3,350 slots, 100 live table games and a poker room with 60 tables as well as live and simulcast racing.
At MGM's 20-acre site at National Harbor near the Woodrow Wilson Bridge where MGM held its first press event, MGM officials were joined by community supporters and partners.
"We are confident our proposal demonstrates we are the clear choice to bring a world-class destination resort to National Harbor," said Lorenzo Creighton, president and chief operating officer of MGM National Harbor, a subsidiary of MGM Resorts International.
Other MGM executives agreed.
"An MGM property at National Harbor would be designed and operated at the same level of quality as our other iconic hotels, including Bellagio, MGM Grand, Mandalay Bay, ARIA and The Mirage," said Jim Murren, chairman and chief executive officer of MGM Resorts International.
One of MGM's supporters at the event was Derrick Parks, who owns a local security company.
"This is a fabulous opportunity for Prince George's County to rise up in the headlights of economic develop," said Parks, adding that he hopes to do business with MGM if they get the license.
MGM Resorts International has resorts and casinos in Nevada, Mississippi, Michigan, Illinois and China.
Maryland legislators approved gaming expansion last August and Maryland voters in November followed suit and voted in favor of an additional casino in Prince George's County.
One of the next steps in the application and licensing process is an oral presentation by those seeking the license.