D.C. Residents Consider Mayor Gray's Political Future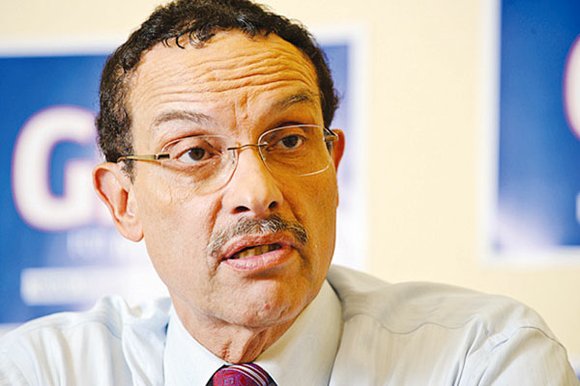 District residents appear content with the mayor's performance, and many are urging him to run for re-election next year despite the scandals that have plagued his administration.
D.C. Mayor Vincent Gray (D) hasn't indicated whether he will run in the April 2014 mayoral Democratic primary. If he does, Miles Steele III of Southeast will throw his support behind him.
"The city has become a much better place under Vincent Gray," said Steele, 74. "He is trying to unite the city and make this 'One City.'"
Jill Homan, the District's Republican national committeewoman, begs to differ with Steele.
"D.C. residents need a mayor who will fix our troubled public schools, implement real ethics reform and help unemployed residents in all wards find work," said Homan, 38. "Mayor Gray had a chance to do just that and he let our families down. Our city deserves better and it is time for change."
Gray, 70, was elected mayor of the District in the November 2010 general election after defeating the incumbent mayor, Adrian Fenty, comfortably in that year's September Democratic mayoral primary. Gray's supporters point out that the city has continued to grow economically and in population, with an estimated 55 construction cranes located throughout the city and 1,100 new residents moving into the District each month.
Nonetheless, Gray's critics insist that the District has morphed into a city that caters to more affluent residents and the poor and middle class are being pushed out. The critics also cite the ongoing investigation into Gray's 2010 campaign as an example of his tolerance for corruption.
Gray has yet to be charged by the U.S. Attorney's Office and until he is, Ward 4 advisory neighborhood commissioner Douglass Sloan thinks that he should seek another term.
"I really don't see why he should not run," said Sloan, 42. "The city is doing well. Washington is the No. 1 destination for tourists and it is recognized as one of the most livable cities in the country."
Sloan, who lives in Northeast, stopped short of endorsing Gray for re-election.
"I am inclined to support him but I want to look at everyone in the race," he said. "To me, he is the coach of a winning team."
However, Ward 6 advisory neighborhood commissioner Francis Campbell, a candidate for the Ward 6 D.C. Council seat in 2014, is not yet sold on supporting the mayor.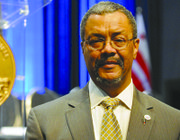 "I have mixed feelings," said Campbell, 62. "He is getting the job done but it is the controversies and allegations that are hurting him with me. If he could clear those things, it will go a long way for me to consider supporting him for re-election."
Joseph Jones, who lives in Northwest, said that the cloud hovering above Gray is a problem but it hasn't changed his mind in terms of support.
"I am staying with Vincent Gray," said Jones, 61. "He's done all right so far. The scandals don't bother me because they [politicians] all have scandals."
D.C. Council members Muriel Bowser (D-Ward 4) and Tommy Wells (D-Ward 6) are candidates for mayor in 2014. Jones said that Bowser isn't ready yet to be mayor, and he doesn't know much about Wells.