ALFORD: President Obama Should Embrace an Energy Future
Harry C. Alford | 5/23/2013, 9:10 a.m.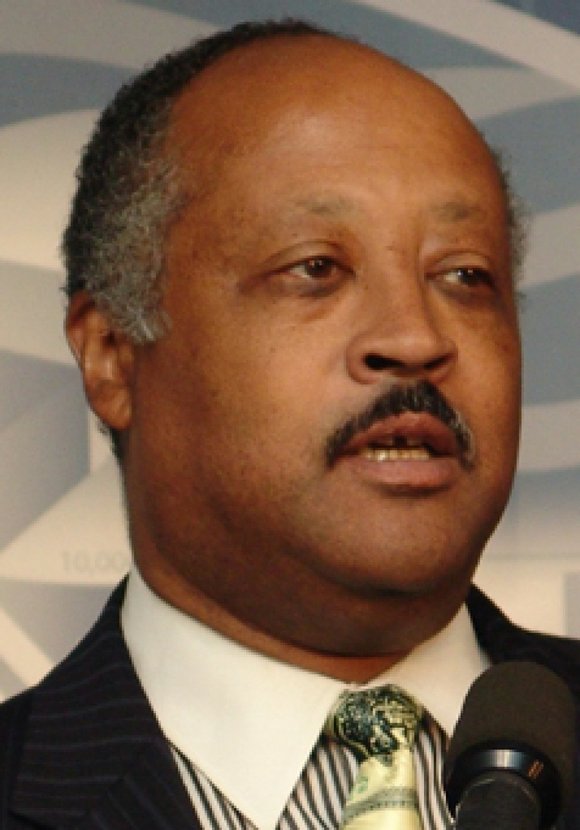 Over the past few weeks, President Obama has made comments that seemed to signal his support for expanding LNG exports, a welcomed gesture delineating a business forward attitude that will boost our economy and make our nation more energy secure. During a meeting with business leaders in Costa Rica, the president said "I've got to make...an executive decision broadly about whether or not we export liquefied natural gas. But I can assure you that once I make that decision, then factoring in how we can use that to facilitate lower costs in the hemisphere and in Central America will be on my agenda."
Why is this important to communities across the country? In simplistic terms, it means job creation and economic growth in the U.S., including in predominantly African American communities.
Many Americans are already familiar with the abbreviation LNG. For those that aren't, LNG stands for Liquefied Natural Gas that is basically natural gas put into liquid form through a cooling process. This process allows for the safe and efficient transportation of natural gas to and from terminals around the world. LNG is popular because natural gas is the cleanest of all the fossil fuels and it's a highly abundant resource.
In the energy industry, LNG is viewed as a game changer because this energy resource allows for economic growth and huge opportunities for job creation. Natural gas has already been credited with creating a large number of American jobs, and experts forecast that by expanding LNG exports this job growth trend can continue well into the future.
A new study by ICF International looked specifically at this issue. Across all the scenarios examined, it found there to be significant net job creation from allowing the export of LNG. In its most optimistic case, net job creation from exporting LNG could reach as many as 452,000 new jobs by 2035 – 76,800 of which would come in manufacturing alone. In our stalled American economic recovery, those numbers are nothing to sneeze at.
Natural gas production has hit a small speed bump recently because of extremely low natural gas prices. This deceleration in production levels comes as no surprise however as natural gas production increased a staggering 27 percent from 2005 to 2011 according to a new study on natural gas from the Small Business & Entrepreneurship Council (SBE Council).
So how does America get back to the days of robust natural gas production and job creation that were seen from 2005-2011? Simple. Encourage LNG exports. By increasing exports of natural gas, the U.S. will create a market for excess supply. Domestic natural gas prices will remain affordable and job growth in the energy industry will continue higher.
The author of SBE Council's natural gas study, economist Raymond J. Keating, explains the natural gas situation best:
"The tremendous increase in domestic natural gas production has been a boon for small business and job growth in the energy sector in recent years. Looking ahead, growth opportunities for small businesses and employment in the U.S. energy sector look bright due to increased natural gas demand, including in international markets."