Health Benefit Exchange Takes Root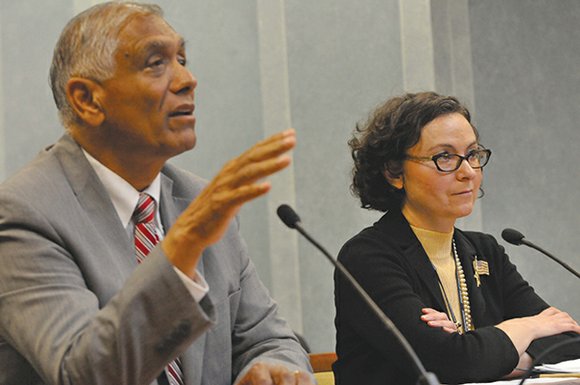 The District of Columbia recently passed a critical federal test of its Health Benefits Exchange IT system, and that has paved the way for the city to push toward establishing a comprehensive health plan for uninsured residents.
"It's exciting news. We're the first state to pass the 'second wave,'" said Mila Kofman, executive director of the DC Health Benefit Exchange Authority. "Tax credits, health plan options – all are related to IT. I've joked with my team that we're an IT start-up. This is a major, major win for us."
"This means that we keep going as a state-based exchange. If we'd failed, the feds would have come in to run the exchange. This was major to have this done so quickly."
Kofman said staff at the exchange is focused on bringing the new health insurance marketplace in D.C. online. The Health Benefit Exchange (HBX) was created in response to President Barack Obama's Affordable Care Act (ACA). The federal government gave the District $82 million in grants to pay for developing the IT infrastructure and going forward, the plan is for the exchange to be self-sustaining financially.
"For pennies of investment of city dollars, we're getting a great bang for our buck," she said. "The feds supply us with 100 percent for operations. That ends during the calendar year 2015."
"Before federal health care reform, it was hard to find insurance. This is guaranteed access to health care because of ACA," said Kofman, an alumnus of Georgetown University's Law School and a research professor with the Georgetown Public Policy Institute. "We want to make it as easy as possible for consumers to work with the exchange. We're upgrading and updating our IT infrastructure now. Suzanne Peck and Marina Havan really deserve a lot of credit. I'm thrilled but we still have a lot of IT work which will continue."
The exchange will require insurance companies to compete with one another and offer consumers qualified health plans in a transparent form in an electronic marketplace. Consumers will have the option of choosing the plan that works best for them. For the first time, Kofman said, District residents will receive better health insurance at an affordable cost by insurers who will offer a range of insurance plans.
"Insurance companies won't charge you higher rates. As of Jan. 1, 2014 that will be illegal," she said. "There will be no more gender bias because women of childbearing age won't be charged more."
She said designing the best exchange for the city has been complicated because D.C.'s health insurance market is small and highly concentrated.
Richard Sorian, director of Communication, Education and Outreach for the Health Benefit Exchange, said 42,000 District residents are currently uninsured and he and Kofman said open enrollment would begin Oct. 1 and extend through March 2014.
The Health Benefit Exchange goes live on Jan. 1, 2014.
"We'll have a big push through the summer," said Kofman.
She said issuers of qualified health care plans will provide plans which meet federal standards.