Medicaid Expanded for Former Foster Youth — If They Don't Leave the State
Anna Challet, New America Media | 5/28/2013, 1:30 p.m.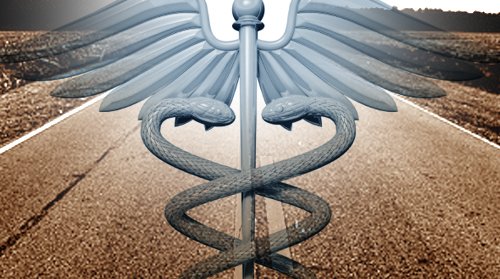 SAN FRANCISCO — Under Obamacare, most former foster youth will now remain eligible for Medicaid until age 26 — if they remain in the states they lived in when they aged out of care.
Advocates emphasize that because many former foster youth fail to access Medicaid once they've left the child welfare system, it is important to keep them continuously covered until age 26 without having to re-determine their eligibility.
It remains to be seen how states will make sure that former foster youth are aware of their eligibility and are able to enroll.
While about 6 million young adults currently have coverage under a parallel health care reform provision that allows them to stay on their parents' employer-based plans, the provision for foster youth has not yet been implemented. Advocates are calling on states to prepare for the implementation of extended eligibility, and to create systems for enrolling former foster youth as they turn 21, and for informing youths up to age 26 of their eligibility.
"We should make sure that sustaining Medicaid coverage is in their transition plan," says Tricia Brooks, a senior fellow at the Georgetown University Health Policy Institute's Center for Children and Families (CCF).
Advocates from several states spoke at a teleconference this month hosted by CCF on the extended eligibility provision.
Qualifying for extended eligibility
There are over 400,000 children and youth in the foster care system, and almost all of them are enrolled in Medicaid. Brooke Lehmann, the founder of Childworks, an advocacy organization in Washington, D.C., says that 80 percent of foster youth have one or more chronic medical conditions that must continue to be treated after they age out of care.
"There's simply a cliff where they were once provided for," she says.
To qualify for the extended coverage, youths must have been in foster care at the time of their 18th birthday or have aged out of foster care based on their states' age limits, and have been enrolled in Medicaid. Until now, states had an option (known as the Chafee Option), but not a mandate, to extend Medicaid coverage to former foster youths, and only until age 21. Only 33 states had adopted the Chafee Option. Now all states will be required to cover eligible youth through age 26.
But, under the extended eligibility provision, there is not currently a requirement that states must cover former foster youth who aged out of care in a different state. States simply have the option of doing so.
Brooks says that it will be important for supporters to "make the case" for a requirement that states must extend coverage to these youths. The Department of Health and Human Services could still change its interpretation of the provision and require states to do so. According to Lehmann, states are currently waiting for final regulations from the Centers for Medicare and Medicaid Services. Otherwise, in order to retain Medicaid coverage, youths will be forced to remain in whatever states they are living in when they age out of foster care. The drawback of that is it could limit educational and job opportunities for young people who are already more likely than their peers to experience homelessness and incarceration. And it appears discriminatory since there is no similar residency requirement for young adults who can stay on their parents' employer-based plans.