Medicaid Expanded for Former Foster Youth — If They Don't Leave the State
Anna Challet, New America Media | 5/28/2013, 1:30 p.m.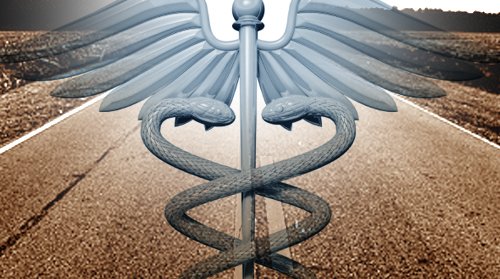 States are in the process of determining how they will verify eligibility; verification will be of particular concern to states if they are to opt to cover youths from out of state. Advocates have suggested the creation of a registry by the federal government that would automate verification.
Preparing for implementation
Bridget Walsh, a senior policy analyst at the Schuyler Center for Analysis and Advocacy in Albany, says that she has seen "remarkable interest" from state agencies in New York with regard to the extended eligibility provision. Leigh Cobb, the Health Policy Director of Advocates for Children and Youth in Maryland, says that Maryland agencies have been similarly supportive, and that smooth implementation will rely on "as much outreach as possible, as early as possible."
Both spoke of the importance of states' preparations to track former foster youths between the ages of 21 and 26 so that they can be informed of their eligibility.
Children Now, an advocacy organization in California, recommends implementing the former foster youth provision on July 1 of this year, given that other youths in California are already benefiting from being allowed to remain on their parents' plans.
The organization says that pre-enrollment would be ideal for youths who are turning 21 in 2013, so that they do not experience an interruption in their Medi-Cal coverage before being able to enroll under the new provision.
Children Now also advises that contact information must be gathered for these newly eligible youths so that they can be notified as soon as their states implement the extension of coverage. Outreach and education will be critical for not only the youths themselves, but also for foster parents, social workers and health care providers.
Overlooking the juvenile justice system
In addition to not securing the coverage of youth who want to leave their home states, the ACA also leaves out some former foster youth who age out when they are under the jurisdiction of the juvenile justice system.
When youth are solely under the jurisdiction of the juvenile justice system (as opposed to being under the dual jurisdiction of the foster care system and the juvenile justice system), their coverage under Medicaid can be suspended or terminated. If a youth ages out of foster care in juvenile justice while not being covered by Medicaid, he or she will not qualify for the extended eligibility provision.
It is not known how many foster youth are in the juvenile justice system. "There are no reliable national data on this," says Mark Courtney, a professor at the University of Chicago School of Social Services Administration, who specializes in child welfare issues and foster youth.
Courtney points out, though, that many youth who might lose access to the coverage being extended for former foster youth could still qualify for Medicaid under income requirements.