Depression Often Undiagnosed, Untreated among Blacks
Lynette Holloway, Special to the Informer from New America Media | 5/29/2013, 9 p.m.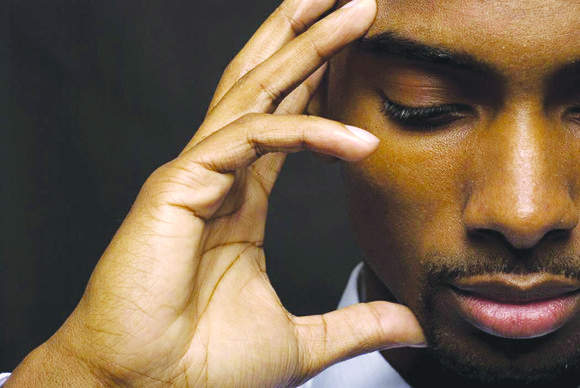 Months after NFL player Jovan Belcher, the Kansas City Chiefs linebacker, killed his longtime girlfriend (and the mother of his infant daughter) and himself, sociologists are analyzing not only Belcher's mental health, but also the mental health of many African Americans. According to interviews with friends, teammates, and NFL officials, Belcher suffered from depression, but never sought help for the condition. Since May is Mental Health Month, experts are using the moment to shine the spotlight on the burgeoning health issue. Black mental health experts urge African Americans to pay attention because the community has long been known to turn a blind eye to the illness.
"African-Americans are more at risk for diminished mental health more so than Whites because of challenges, such as poverty, which is a hardship that can cause depression and anxiety," Dr. Jeff Gardere, a mental health expert and Wellness Director at Philip Stein, said.
According to the Centers for Disease Control and Prevention, 1 in 10 adults report that they suffer from some form of depression, and Blacks, Hispanics, and non-Hispanic people of other races are most likely to report experiencing some form of the illness.
Depression can be costly and debilitating, the report shows. It can also adversely affect the course and outcome of common chronic conditions, such as arthritis, asthma, cardiovascular disease, cancer, diabetes, and obesity, the CDC says. Depression also can result in increased work absenteeism, short-term disability, and decreased productivity.
The CDC says a person may be diagnosed with major depression if, for "more than half the days," they reported meeting at least five of the eight criteria, including at least one of the following: 1) "little interest or pleasure in doing things"; 2) "feeling down, depressed, or hopeless"; 3) "trouble falling asleep or staying asleep or sleeping too much"; 4) "feeling tired or having little energy"; 5) "poor appetite or overeating"; 6) feeling bad about yourself or that you were a failure or let yourself or your family down"; 7) "trouble concentrating on things, such as reading the newspaper or watching television"; and 8) "moving or speaking so slowly that other people could have noticed…or the opposite: being so fidgety or restless that you were moving around a lot more than usual."
Tackling mental health issues early on can be vital, according to advocates like Terrie Williams, a clinical social worker, anti-violence expert, founder of her own public relations firm, and author of "Black Pain: It Just Looks Like We're Not Hurting."
"All emotional problems stem from childhood. Let me be clear, unless one gets help, these problems can be passed on to adulthood. But without treating the parties involved, I can't say exactly what went on with them, but it's all about mental health, proper treatment, and breaking the cycle of violence. I've heard and read the reports about a possible concussion, which would exacerbate any emotional problems that he may have had, but at this point, we have to wait for all of the information to come out. It's all very disconcerting and sad. I feel for both of their families and their child," Williams said.