EDITORIAL: Stop the Prison Pipeline
5/29/2013, 9 p.m.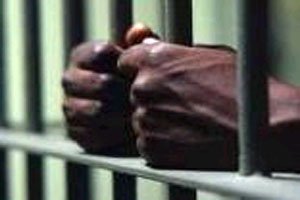 U.S. private companies are reaping huge financial benefits from the incarceration and labor of largely African American and Hispanic men and women. Global Research reports that there were less than 300,000 people held in federal, state and private prisons in 1972, a population that grew to 2 million by the year 2000. Meanwhile, the number of private prisons grew from five in 1972 to more than 100 today. The business of incarceration is huge and extremely lucrative in the U.S., and it is increasingly drawing the attention of human and civil rights advocates, as well as legislators and the clergy, who seek to close this fast-growing multi-million dollar U.S. prison pipeline.
An article in last week's Washington Informer, Private Prisons Equal Big Business, highlighted the cash flowing into private companies derived from the average $200 per diem rate of locking people up, to the exorbitant price prisoners pay to make phone calls, to the return on their labor these private companies receive for the vast number of products prisoners produce for as little as $2 per day.
Consequently, more people are being incarcerated for longer periods of time for lesser offenses in order to feed the profits of this rapidly growing industry. And, to make matters worse, upon release, formerly incarcerated persons are unable to get jobs or student loans; housing choices are limited, along with access to health care; they can't vote and the time spent in prison has alienated them from their families.
The Mighty Men of Metropolitan, an organization of laymen, who attend the 175-year old Metropolitan AME Church, in D.C., has claimed this as their issue – to stop the prison pipeline and curtail the disproportionate number of District residents who end up in federal prisons across the country. The Rev. Ronald Braxton is in full accord and he's lending the historic church located just four blocks from The White House to host groups including Dr. Ron Daniels, founder of the Institute of the Black World 21st Century, to educate the public and to stage demonstrations including an upcoming national march to 1600 Pennsylvania Avenue that's planned for Monday, June 17. Daniels is calling on President Obama to declare a state of emergency concerning the nation's mass incarceration rate and the level of joblessness in the country
The struggle is not new for the groups of formerly incarcerated persons in D.C. who have marched on city hall and led organized efforts to appeal to local businesses for jobs over the past few years. Now it's time that others lend their voices to the demands of those who duly served their time for their offenses (if in fact they were truly guilty) and are only seeking an opportunity to give back to their communities. No longer can we feed a greedy prison industrial complex with our next generation of sons and daughters.