Highland Park Christian Academy Celebrates 30th Anniversary
Tamara M. Cooke Henry | 5/29/2013, 9 p.m.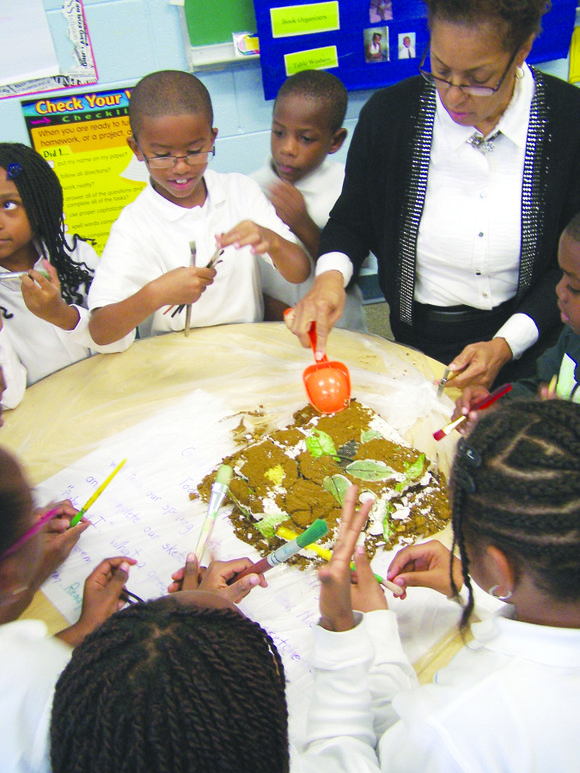 "I certainly wanted [us] to do as much as we could possibly do in educating our children so there would always be a place for our kids to grow and learn about the world they live in," he said in a recent interview. "We want to do it in terms of teaching them about the Bible. We want to teach them about the world that they live in too."
White joined HPCA in 2008, before the Middle School program was created. A graduate of DC Teachers College, now known as the University of the District of Columbia, and George Washington University graduate school, she has been principal of both a Title One school with 1,500 students and a smaller school with affluent parents. She also has worked with now Mayor Vincent Gray, when he headed a social service agency and placed her in charge of education and training.
Using a hands-on approach and her skills of inspiring and motivating at HPCA, White formed a partnership with parents that has resulted in the development of strategic technology plans. So far, an interactive white board has been installed in the lab and plans include other future installations. Parents also have access to a rigorous tutorial program that allows them to work with their children on weekends and during the summer.
And, White adds "I am pleasantly able to report a banner year for professional development." HPCA has 16 classroom teachers with five teacher assistants. The Middle School has three instructors. There are five resource teachers who focus on Spanish, physical education, music and computers. Many of the teachers are continuing their education. HPCA teachers have visited blue ribbon schools, charter schools, and other educational programs throughout the metropolitan area that utilize creative teaching practices. These opportunities for observation are "not to make them feel intimidated but to say 'hm-m-m-m-m, that gives me an idea,'" she explained.
In June, when teachers' vacations start and pay ends, White said that eight HPCA teachers have agreed to attend the "Conference on Teaching Excellence" sponsored by the Association for Supervision and Curriculum Development (ASCD) at the National Harbor.
Helen Lee, one of the three to envision a day care at First Baptist in 1983, has few doubts about the continuing success of the academy. After all, she admits she wasn't "able to foresee" today's school.
"But I'm not surprised because once we got started, we got rolling," said Lee, who now lives in West Springfield, Mass. "Looks like whatever we put our hands to do, God blessed it. God continues to bless us. It's so rewarding to the church to support that. I always thought if you put your foot forward, ask God to help you, we can do anything we want to do."
Pastor Davis hints at ambitious plans for the school.
"We're already looking forward to how our school will continue to grow as we'll seek to stay as ahead of the curve as possible, fully realizing the standardized testing serves as a measuring stick, therefore we will equip them with the needed tools so that they can be successful," Davis said.