Legends Kick off Wolf Trap's Summer Concert Season
Earth, Wind & Fire Heads Superstar Lineup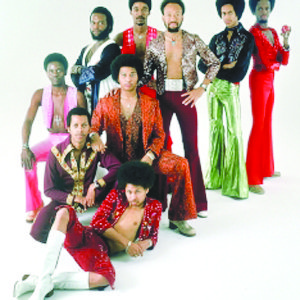 Rock and Roll Hall of Fame members Earth, Wind & Fire will kick off a hot summer concert season at Wolf Trap that will feature some of the biggest names in show business.
The six-time Grammy award winners will appear at the Filene Center at Wolf Trap in Vienna, Va., on June 4 at 8 p.m., as part of their, "Now, Then & Forever, Tour."
"Yes, we're coming and we're going to give the fans what they've always come to expect from us," said Verdine White, the band's bass guitarist. "The fun never stops and neither does the excitement each time we step on stage."
Earth, Wind & Fire (EWF) was formed in 1969 by Verdine White's older brother, Maurice White. With such songs as, "Reasons," a 1975 love ballad that still gets the hearts of fans pumping wildly today, the band remains a favorite of concert-goers.
The hit single, "Reasons" was recorded as part of the, "That's the Way of the World," album, EWF's most successful disc to date.
Among their most successful releases, is the syncopated masterpiece, "September," the party song, "Boogie Wonderland," and, "After the Love is Gone," another ballad and a reminder as to why EWF are certified musical legends.
After its founding, EWF immediately helped to bring about an evolution in popular music, which bridged the gap that often separated the musical tastes of black and white America.
The band combined high-caliber musicianship, wide-ranging musical genre eclecticism, and '70s multicultural spiritualism," said Maurice White, 71.
"I wanted to do something that hadn't been done before," the group's founder said.
"Although we were basically jazz musicians, we played soul, funk, gospel, blues, jazz, rock and dance music which somehow ended up becoming pop. I wanted our music to convey messages of universal love and harmony without force-feeding listeners' spiritual content," he said.
Maurice White no longer tours with the group, but he remains the band's heart and soul from behind the scenes as a composer and producer, said Ralph Johnson, the band's drummer.
"I wanted to create a library of music that would stand the test of time," the elder White said. "I hope our music can give people encouragement and peace."
When Maurice White initially put the band together, he wanted to ensure that live concert performances were memorable for everyone, said Johnson, 62.
"And so today, here we are in 2013, doing another summer tour," said Maurice White.
Over the course of 44 years, the band has received 20 Grammy nominations – winning six times – and 12 American Music Award nominations – winning four times.
EWF was inducted into the NAACP Hall of Fame in 1994 and received a star on the Hollywood Walk of Fame in 1995.
In 2000, they were inducted into the Rock and Roll Hall of Fame and, in 2003, the band was voted into the Vocal Group Hall of Fame.
With seven top 10 albums and seven top 10 singles, EWF has sold nearly 100 million records worldwide.