Legends Kick off Wolf Trap's Summer Concert Season
Earth, Wind & Fire Heads Superstar Lineup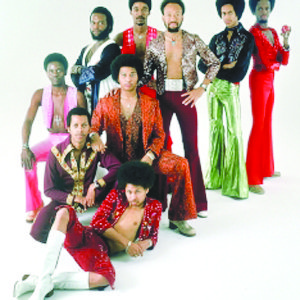 Three of its members, the White brothers and lead singer Philip Bailey, have achieved success separate from the band. As a solo artist, Bailey, 62, recorded six top 40 albums and he's won seven Grammy Awards. Despite the passage of time, the funk phenoms, will undoubtedly bring audiences to their feet with such memorable hits such as, "Saturday Night," and "Shining Star." For those who have always preferred a slower tempo, "Devotion," and "Can't Hide Love," continue to sound as fresh today, as the songs did some 40 years ago.

Their long and successful career has even surprised band members.
"That longevity issue is very important," said Verdine White, 61.
"You know, when we first got into this thing, we were expecting maybe a five-year run. But, as it turns out, it's 44 years in, and I don't know if some of the younger artists coming in understand that longevity is something you have to work at. You have to earn that," he said. "It's not something that's just going to be given to you because you have a couple of records out."
Verdine White also recalled how, as a child, he fell in love with the bass guitar. "I was in orchestra class. I must have been about 11 and when I first saw the bass, it resonated with me and I stayed with that instrument," he said.
Today, EWF includes Verdine White, Johnson, Bailey, keyboardist Myron McKinley, percussionist David Whitworth, guitarists Greg Moore, and Morris O'Connor, along with backup vocalists John Paris and Philip Bailey, Jr.
"Philip Bailey [Sr.] takes falsetto to a whole different level," said Gene McBride, an Alexandria, Va., resident and lead singer of inGratitude, a Washington, D.C.-based EWF tribute band.
"Bailey is the one whom I'd say is my favorite because I do what he does in our shows," said McBride, 52. "We try and recreate that history, that moment in time that audiences remember. We take them back."
McBride said he hopes to catch a glimpse of his idols at Wolf Trap.
The fact that McBride heads a tribute band and earns money performing EWF songs, doesn't bother original band members in the least, said Verdine White.
"I'm good with it. We see a lot of that, and with other acts, as well. It's a compliment because it shows that the music is good and people really love our tunes," he said, with a smile.
Tickets are still available for the EWF concert on June 4. Fans are urged to act quickly, if they want to stroll down memory lane with the legendary band. Tickets for the show are $35 for lawn area seating and $48 for covered Pavilion seating. For further information, or to purchase tickets, visit www.wolftrap.org.