Aspirations: Financial Resources for Women in Business
Michelle Thornhill, senior vice president of Diversity & Inclusion for Wells Fargo & Company | 5/30/2013, 4:42 p.m.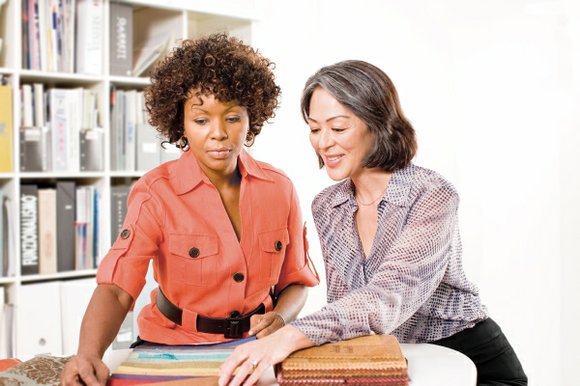 For a number of years, I taught college courses on entrepreneurship and small business management to students who aspired to become successful business owners. I applauded my students for recognizing early on that successful businesses require more than a great idea. Even if you have the "next big thing," it is imperative for you to learn how to run a business — from creating a business plan and securing business finances to becoming familiar with available tools and resources for small business owners.
Last year, I had the pleasure of representing Wells Fargo at the National Association of Women Business Owners (NAWBO) conference. What I noticed then is that much of the discussion centered on ensuring that women-owned businesses are aware of available resources.
Today, there's a growing list of government, non-profit and private organizations that provide resources for women in business. Here are a couple to consider:
Financial Institutions: More financial institutions are recognizing the importance and growth of entrepreneurship, specifically among women– nearly 30 percent of businesses are owned by women today. As a result, more financial institutions are adding services and programs specially geared toward helping women learn about financing options and how to obtain a small business loan. At Wells Fargo, for example, we recently committed to lend a cumulative total of $55 billion to women-owned businesses by 2020, in addition to offering numerous resources for small businesses in general.
U.S. Small Business Administration (SBA): Across the country, the SBA operates Women's Business Centers — a network of educational centers designed to assist women in starting and growing small businesses. When a business owner is ready for a loan, she may want to consider an SBA loan, which is offered through banks and other lending institutions. SBA loan products, such as SBA 7(a) and 504 loans can be good options for some creditworthy small business owners who may not able to obtain conventional loans.
Another popular topic among small business owners is financing. Being prepared is key to securing funding for your business. Before you meet with a potential lender to apply for a loan you should be able to address: how much do you need; what will you do with the financing; and how will you pay it back? To help maximize your chances, before you approach a lender, make sure to do your homework in each of these key areas:
How much do you need?
This the most fundamental question. Having a precise answer is the first step in proving that you're prepared. If you aren't sure how much to ask for, first revisit your business plan and business financials. Look at what you have available, and what you project will be needed to reach your goals, and then do the math.
Why do you need it?
This is really a two-part question. Lenders are interested in knowing whether you're seeking financing to solve a problem or to seize an opportunity.
You should maintain an up-to-date business plan that you revise regularly as your business grows. If you're just getting started, you can find plenty of guidance online, such as this step-by-step guide available at Wells Fargo's Business Insight Resource Center: https://wellsfargobusinessinsights.com/business-stages/startup/writing-business-plan