Va. Group Alarmed over Voter Rolls 'Purge'
Margaret Summers | 11/3/2013, 10:44 a.m.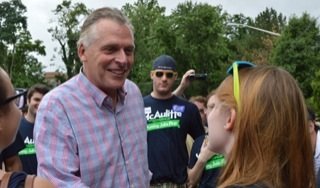 Virginia's State Board of Elections is poised to remove up to 57,000 names of registered voters from the rolls only days before the Tuesday, Nov. 5 elections for governor and all House of Delegates' seats.
Alexandria-based Virginia New Majority, a civic participation group striving to transform Virginia into a more politically progressive state, is urging the state's Board of Elections to halt the purge.
"I wrote an op-ed article about this issue, which was published in the Richmond Times-Dispatch," said Tram Nguyen, 32, the group's associate director. "We want the public to think about how very serious this is."
Nguyen said the elections board participates in the voter data-matching Interstate Voter Crosscheck Program (IVCP), which collects and compiles information on registered voters, such as their names, birth dates, addresses and the last four digits of their Social Security numbers, if available. The IVCP matches records to identify voters registered to vote in more than one state, and makes the information available to voter registrars in all of the states participating in the program.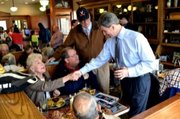 "We agree that the voter rolls have to be accurate," Nguyen said. "But we need enough safeguards in place to prevent the removal of names of registered voters which should not be removed.
"What happens to voters once they are removed from the rolls? The Virginia State Board of Elections mails a letter to them at whatever address the Board has on file," she said. "The letter tells them that their names have been removed, and to contact registrars if they were removed by mistake.
"We thought instead of removing their names, the Virginia State Board of Elections should send them something which reads, 'We're not sure if you are registered in your voting district. Can you confirm your eligibility?'" Nguyen said. "But the way it works now, voters' names are already off the list. People don't have time to correct these issues so close to an election."
Virginia State Board of Elections deputy secretary Justin Riemer, 32, said he objects to the use of the word "purge."
"It's used by the press, and it's misleading," he said. "This is the cancellation of the names of voters who have moved outside of Virginia and are registered to vote in other states. Under Virginia law, if you move outside of Virginia, you can't be registered to vote here and in another state.
"We're not doing anything new or sudden," Riemer said. "We started providing IVCP data to the 133 voter registrars throughout the state during parts of August and all of September and October. It wasn't provided to registrars at the last minute."
Riemer said voters removed from the rolls by mistake must be provided with provisional ballots so they can vote during the Nov. 5 election. Provisional ballots are counted separately days after the election, he said.
"The data matching process is completely accurate. It is what it is, and the process is sound. I'm not aware of any glitches that would leave any uncertainty," Riemer said.