D.C. Council Votes to Push Washington Redskins for Name Change
WI Web Staff | 11/5/2013, 3:45 p.m.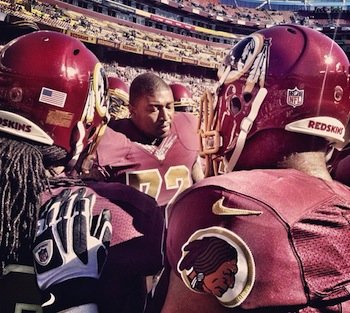 The D.C. Council approved a resolution Tuesday urging the Washington Redskins to change the team nickname — a oft-contentious issue that has heated up in recent months.
The council voted 10-0 in favor of the resolution to change the name, which many consider a disparaging term for Native Americans. One member abstained, and two others were absent.
The council has no control over the team, which plays its home games at FedEx Field in Landover, Md., and has its training facility in Richmond, Va. A similar resolution was approved in 2001.
Team owner Daniel Snyder has steadfastly refused to consider a name switch, a stance he reiterated last month in a letter to season-ticket holders.
Last week, reports surfaced that a neighbor of Snyder's registered the name "Washington Bravehearts" to use for "entertainment in the nature of football games," though Snyder denied any connection.
Other sports teams with nicknames deemed racially insensitive toward Native Americans have changed in an era of increased political correctness.
President Obama said earlier this month that he would consider changing the name if he owned the team.