Hospital Honors Albert W. Turner with 'Passion for Caring' Award
11/5/2013, noon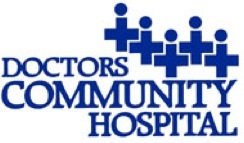 LANHAM, Md. — On Saturday, Nov. 2, Albert W. Turner was honored at Doctors Community Hospital's 21st annual gala. With this year's theme being "An Evening under the Stars," this philanthropic event raised funds for the renovation of the hospital's surgical services suite. Turner received the "A Passion for Caring Award" in recognition for his long-standing contributions to the community.
A native resident of Hyattsville, Md., Albert W. Turner built his first 75 single-family homes at age 21. After serving three years in the Navy during WWII, Turner returned to Maryland and built an additional 125 homes in Montgomery and Prince George's Counties. In 1949, he launched MCD Enterprises, which focused on developing residential communities throughout Maryland.
While creating planned neighborhoods with shopping areas, recreational space and adequate infrastructure, he also served the community as the first mayor of the City of New Carrollton as well as a member of the board of directors for Citizens Bank of Maryland (now Suntrust Bank), Prince George's County Tourism Council, Suburban Maryland Home Builders Association, Prince George's County United Way and Southern Maryland Heart Association.