D.C. Political Roundup: McDuffie Talks Re-Election, Campaign Finance Bill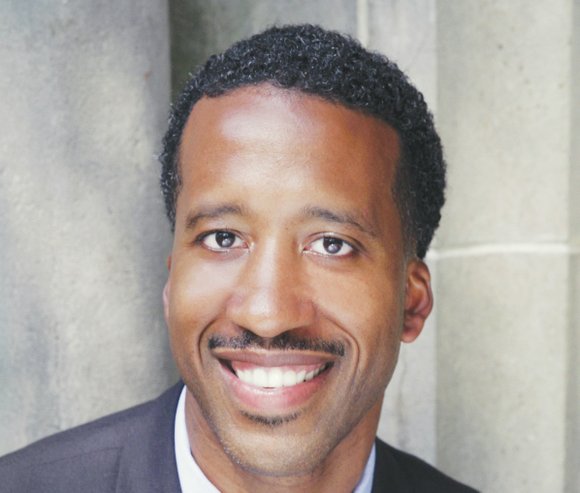 D.C. Council member Kenyan McDuffie (D-Ward 5) made it clear recently that he wants to continue to represent his constituents at the John A. Wilson Building in Northwest.
"I am seeking re-election as the Ward 5 council member," said McDuffie, 37. "I want to work to improve the quality of life for Ward 5 residents and there is much to be done."
McDuffie said that he will continue to support small businesses in the ward, work on preventing flooding in Bloomingdale and advocate for more affordable housing during a conference call to supporters that took place on Oct. 24.
McDuffie won a special election in May 2011 to replace Harry Thomas Jr. on the D.C. Council.
The council member again repeated his desire to be re-elected during an Oct. 28 meeting of the Ward 5 Democrats at the Michigan Park Christian Church in Northeast that attracted 50 residents and visitors. However, McDuffie didn't talk at length about his re-election hopes rather he discussed his campaign finance bill currently before the D.C. Council.
McDuffie's bill, "The Campaign Finance Reform and Transparency Amendment Act of 2013", would cap money order campaign contributions to $100 but increase individual cash contributions from $25 to $100.
"I put that in the bill so that people who do not have bank accounts can contribute," he said, noting that 10 percent of District residents do not use financial institutions.
McDuffie said that his bill would require D.C. Council lobbyists to report their activities and campaign contributions. Candidates and campaign treasurers would be mandated to attend campaign finance training provided by the District's Office of Campaign Finance. A key feature of the bill would close the "LLC loophole" and ensure that entities such as Limited Liability Corporations or LLCs make a single contribution to a candidate instead of multiple gifts from the same firm using various donors.
In addition, the bill would require the campaign finance office to have a more open, transparent filing system for candidates so that residents can see contributions that are being made to potential office holders.
"My bill would create a system that fills gaps and goes after the bad actors," he said.
McDuffie appears to have won over many Ward 5 residents. With Friday, Nov. 8 as the first day to pick up petitions for the Tuesday, April 2 primaries, it looks like he has no strong opposition for re-election.
"Kenyan McDuffie has done a good job representing Ward 5," Ronnie Edwards, the first vice president of the Ward 5 Democrats and a longtime political operative, said. "He includes the people in what he is doing and he wants what the people want, not what he wants to do."
Edwards, 59, credited McDuffie's initiatives on campaign finance and working to fill vacant industrial properties in the ward as examples of his work. He said he's not aware of anyone who plans to run against him.
"I have heard people talk but nothing has come of that," he said.
D.C. Del. Eleanor Holmes Norton (D), who spoke to the group on congressional matters, said she's also impressed by McDuffie.
"I am proud of the work that he is doing," she said.
First D.C. Mayoral Debate to be Held
The first debate between 2014 District mayoral candidates is scheduled to take place on Wednesday, Nov. 13 in the auditorium of the law firm of Arent Fox in Northwest. The event will be sponsored by the District of Columbia Bar Association's Affairs Section.
D.C. Council member Muriel Bowser (D-Ward 4) has been invited to join her 2014 mayoral primary competitors, D.C. Council members Tommy Wells (D-Ward 6), Jack Evans (D-Ward 2) and former State Department official Reta Jo Lewis. Members of the public will be able to question candidates during the event.