Incumbents Clinch Victories in Prince George's County Elections
Familiar Faces Return to Municipal Government in the County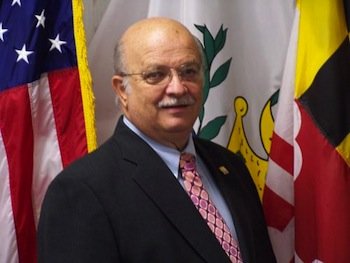 Challengers were shut out by their incumbent rivals in a spate of municipal elections in Prince George's County on Tuesday.
Incumbents cruised to victories in city elections for Bowie, Greenbelt, Laurel and College Park.
In Bowie, the county's largest municipality, 4,899 of the city's 40,873 registered voters turned out to re-elect Mayor G. Frederick Robinson to his seventh term in office. Robinson outpaced his rival, Richard Dahms, by capturing more than 85 percent of the vote. Councilman Henri Gardner won his bid for reelection for the city's District 3 race, which was the only other contested election.
Running on a political slate buoyed incumbents in Laurel to victories in its municipal election. The "Team Laurel" ticket — at-large Councilman Mike Leszcz, Valerie Nicholas and H. Edward Ricks, both of Ward 1; and Donna Crary and Frederick Smalls of Ward 2 — prevailed against their challengers, according to The Baltimore Sun.
Incumbents also found success in College Park. Mayor Andrew Fellows fought off his first contested race since taking office in 2009, prevailing against challenger Robert "Bob" McCeney. In the city's District 1, incumbents S.M. Fazlul Kabir and Patrick Wojahn won against challenger Benjamin Mellman.
In the District 3 race, incumbents Robert Day and Stephanie Stullich held on to their offices while defeating Matthew Popkin. College Park's District 2 and 4 will see new faces on the council as P.J. Brennan, 32, a federal employee, will replace Robert Catlin (District 2), and Alan Hew, 45, a computer information technology contractor, will succeed Marcu Afzali (District 4), according to The Gazette. Neither Catlin and Afzali sought re-election.
Residents in Greenbelt saw the county's biggest upset as Mayor Pro Tem Emmett V. Jordan drew more votes than Mayor Judith "J" Davis. Jordan, who captured 1,476 votes versus Davis' 1,368 votes, will likely become the city's first black mayor. At-large incumbents Rodney Roberts, Konrad Herling, Leta Mach, Edward Putens and Silke Pope won their re-election bids.