New Retail Store Brings Revitalization & Excitement To Once Vacant Forestville Plaza Shopping Center
11/7/2013, 8 a.m.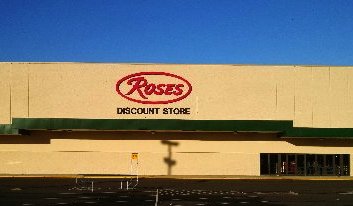 ADVERTISEMENT:
Prince George's County residents may have noticed some impressive renovations going on recently at the once vacant Forestville Plaza Shopping Center. The much-needed face-lift to the shopping area is thanks to Forestville's newest community partner: Roses Discount Stores. The 78,000 square foot store, located at 7706 Marlboro Pike, will officially open its doors to the community on November 21st at 11 a.m., celebrated with a Grand Opening ceremony.
Roses CEO, Wilson Sawyer will be joined by community leaders including Lieutenant Governor Anthony Brown, Prince George's County Executive Rushern L. Baker, III, and more as the ribbon is cut, welcoming area residents to see the newly renovated shopping center for the first time. As a thank you to the local community, the first 900 people to walk through Roses' doors will receive exclusive gifts from Roses. To sweeten the celebration even more, all those who come to Roses throughout Grand Opening and the week that follows, will have the chance to enter the Roses sweepstakes for a chance to win their very own shopping spree at Roses. Just in time for the holidays. Roses will also be awarding the local Fisher House Foundation with a $1,000 donation, along with household goods for the families they host.
What most might not know is the history of Roses, and the stores' east coast roots which date back nearly a century. In 1915, Paul Howard Rose started his small business dreams by opening the first Roses in Henderson, NC. Offering basic household items, the chain was immediately successful and Rose began expanding his stores. By 1920, Roses could be found in Virginia, South Carolina, Virginia and Tennessee. Following World War II, Roses' first shopping center store opened in Norfolk, VA. The shopping center model proved even more successful, becoming the standard for Roses across the east coast. What started as one man's dream of owning a five-and-dime shop in rural North Carolina has blossomed into a leading full service discount chain throughout the east coast, with more than 300 stores spanning from Ohio to Florida.

"Roses' mission is simple," says CEO Wilson Sawyer. "Provide great values to our customers and always give them great customer service."

At Roses, families get low prices on a wide array of products including health and beauty, housewares, seasonal items, electronics, stationary, home/office supplies and much more. In addition to Roses' already low prices, the Forestville store will offer military and senior citizens discounts on Wednesdays and are working with local churches to provide congregation discounts.
The shopping center has truly transformed due to the Roses renovations, what was once a vacant shopping center will now be a welcoming destination for residents to find all their basic necessities and discover really great products for their home and family.
The public grand opening celebration starts promptly at 11 a.m. on November 21. For more information, visit www.Facebook.com/RosesDiscountStores or www.RosesDiscountStores.com. Roses looks forward to greeting each and every one of you next Thursday!