Boys and Girls Club Partners with Lady Gaga Harpist Rashida Jolley to End Bullying
WI Web Staff | 11/11/2013, 12:14 p.m.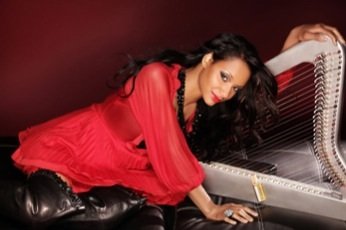 Rashida "Tulani" Jolley of "America's Got Talent" fame has partnered with the Boys & Girls Club of DC as the arts ambassador of their new campaign to end bullying.
In the wake of National Bullying Prevention Month, Jolley will speak Nov. 12 at 5 p.m. at the Richard England Boys & Girls Clubhouse #14 at 4103 Benning Road NE in D.C. to more than 100 Boys & Girls Club and community members from around the D.C. region about self-esteem and anti-bullying. She will also perform her anti-bullying song, "Being You," and join club members in a performance of several songs.
Other performances include IMAG & STEAM Crew, Clubhouse #14 Kids Choir, and ICON dancers/winners. The objective is to motivate youth to make wise choices, end bullying, and promote healthy self-esteem.
Jolley, an accomplished singer/harpist, has toured with Lady Gaga.