D.C. Mayor Gray Champions Students' Math, Reading Gains
WI Web Staff | 11/11/2013, noon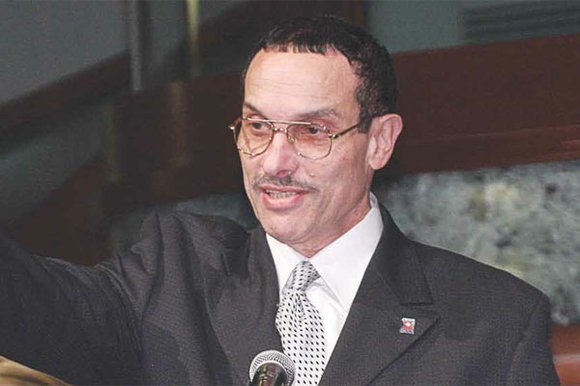 D.C. Mayor Vincent C. Gray lauded city students' substantial gains in math and reading, citing recent national test results as a sign that the District's public schools system is "on the right track."
Fourth-grade reading went up 5 points and math went up 7 points in the District since 2011, according to test results released last week by the 2013 National Assessment of Educational Progress.
8th-grade reading scores went up 6 points, and math scores increased by 5 points. By comparison, the national trend is only a 1 to 2 point growth for both subjects and grades.
• Click here to view the results (PDF file)
"Not only did our students achieve significant increases, but the results show something even more encouraging: The mathematics achievement gap between our students and their peers across the country has shrunk markedly over the past decade, with a reduction of nearly 50 percent," Gray said Sunday during his weekly radio address. "Additionally, the latest NAEP results show that the District has substantially increased the percentage of students who score at levels the NAEP ranks as 'at or above proficient.'"
D.C. and Tennessee are the only two state-level school systems that improved in the past two years at each grade level in both math and reading.
"Not only has the District embraced innovation and operated with urgency, but we have made real progress," he said. "From increased enrollment across our public schools – highlighting parents' confidence in our school systems – to fully operating schools and increased proficiency rates across the education sector in the district, our school systems have turned the corner."