106K Sign Up for Health Coverage in October, White House Says
WI Web Staff | 11/13/2013, 3:30 p.m.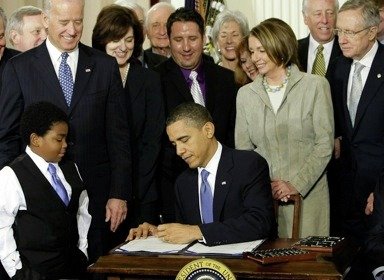 About 106,000 Americans have successfully obtained private health care coverage through President Obama's Affordable Health Care Act during the first month of open enrollment, the White House announced Thursday.
The numbers were predictably low as the Obama administration to fix glitches that have hampered HealthCare.gov, the federally-run website. Detractors of Obama's signature law had clamored for weeks to see the initial enrollment statistics amid the well-publicized problems the site had faced since the law went into effect on Oct. 1
Department officials said 106,185 people had selected a health care plan through either the federal site or 15 state-based health exchanges. Only 26,794 enrolled via the federal site, however.
The two states with the most enrollees, California and New York, reported 35,364 and 16,404 successful signups, respectively, on their state-run exchanges.
The agency did not report any data from state-run exchanges in D.C., Hawaii, Oregon or Massachusetts.