'It's About Life': Changing Korean American's View of Palliative Care
Aruna Lee, Special to the Informer from New America Media | 11/13/2013, 3 p.m.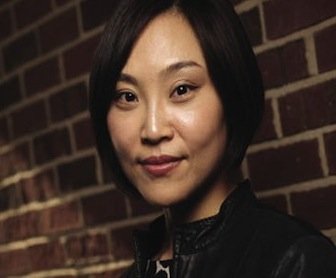 Eunice Kim has spent the past three years working as medical interpreter in San Francisco, where she helps Korean patients communicate with their doctors. More than once she's found herself involved in discussions around key medical decisions for her clients.
And no discussion is more difficult, she said, than when it concerns end-of-life care.
"Most of the patients I've worked with have tended not to make decisions for themselves," said Kim. That's partly to do with language barriers, she explained. Many of Kim's clients are seniors with limited English skills. But it's also tied to a general reluctance to speak directly of one's own or a relative's mortality.
In one instance, Kim recalls, an elderly Korean woman was asked to fill out an Advance Care Directive form – detailing what kinds of life-sustaining treatments she would or would not like administered in cases where patients are unable to communicate their wishes.
The patient's daughter took Kim aside and explained she was uncomfortable asking her mother the questions on the form.
"She didn't want to talk with her mother about her death," Kim said, adding, "she felt like [talking about it] would somehow make it a reality."
What is Palliative Care?
According to V.J. Periyakoil, MD, director of palliative care education and training at the Stanford School of Medicine, "Palliative care is for any patient diagnosed with a serious illness, like cancer or heart disease."
More than hospice, a part of palliative care that is restricted only to comfort care for those with six months or less to live, palliative medicine aims to relieve a patient's pain and symptoms "irrespective of how long they have to live," Periyakoil said, and can include medical treatment when appropriate.
Patients, she added, can "benefit from palliative care for many years before the end of life."
Periyakoil recalled one patient who had less than six months to live. But with palliative treatment, he ultimately lived more than six years. In that time he established a college fund for his grandchildren, got remarried and in the end died peacefully.
Still, despite the obvious benefits, she noted, the fear of talking openly about death prevents patients and their families from exploring their options when it comes to palliative treatment.
Periyakoil gave the example of a Korean American patient she had once treated who was in the last stages of a brain tumor. By the time he arrived at the clinic, he was already near the end. While working with the man's family, she found that although they knew of his cancer, they never used the word. And neither did Periyakoil, who has developed a Web-based program on caring for multi-cultural older adults.
"Older Korean Americans and immigrants who are less acculturated," said Periyakoil, "need to be educated gently and respectfully about palliative care."
'Even Doctors' Confuse Hospice and Palliative Care
Jung Kwak teaches social welfare at the University of Wisconsin-Milwaukee. A fellow of the Gerontological Society of America, she has long studied Korean American attitudes regarding death and dying.