EDUCATION BRIEFS: Nation's Report Card Results Released
11/13/2013, 3 p.m.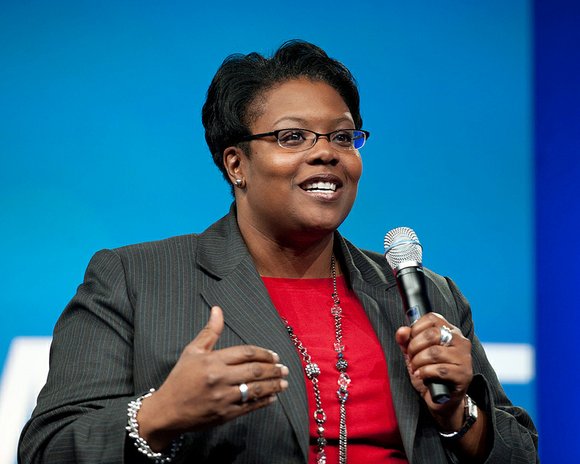 Public Schools officials are beaming over recently-released results from the 2013 National Assessment of Educational Progress, also known as the Nation's Report Card.
According to the latest bi-annual test scores involving about 400,000 fourth-grade and 350,000 eighth-grade public school students across the country, District students have made tremendous gains.
From 2011 to 2013, fourth-grade reading scores jumped by five points; fourth-grade math improved by seven points; eighth-grade reading spiked by six points, and eighth-grade math results increased by five points.
"D.C. is showing the nation that when you embrace higher expectations for teachers and for students, they rise to the challenge," said Chancellor Kaya Henderson. "This work is difficult and it takes time, but our breakthrough gains demonstrate that the reforms we have put in place are working, and our students are making great progress."
Prince George's County
Charter School Lottery Opens
Online applications for the county's charter school lottery are being accepted through 5 p.m. on Jan. 31, 2014.
However, in accordance with Department of Pupil Accounting and School Boundaries guidelines, students must obtain a valid student identification number to prevent an application from being voided. For students currently attending Prince George's County Public Schools, the ID numbers can be located on report cards, or by parents visiting schools and conferring with registrars. Students and parents new to the system can obtain an ID number by presenting proof of residence and original birth certificates to respective boundary schools.
Unless they [students] want to transfer to a different charter facility, students already enrolled in a county charter school will not have to reapply. For more information, call 301-952-6300 for additional details.
Montgomery County
School Groundbreaking, Graduation Rates
Wheaton High School, the school system's most highly anticipated new project, is slated to open in August 2015, with students, school officials and the community having recently participated in a festive groundbreaking ceremony.
New state data has shown a significant rise in Montgomery County's graduation rate.
School officials are reporting that the rate, which currently stands at 87.4 percent, is 3.8 points higher than the total sum recorded for the entire state of Maryland.
Alexandria City
National Achievement Semifinalist
Edom Tesfa, a senior at T.C. Williams High School on King Street, counts among the more than 1,600 semifinalists in the 50th annual National Achievement Scholarship Program sponsored by the National Merit Scholarship Corporation.
Edom, 17, who serves as a student liaison to the Alexandria City School Board, will continue in the competition next spring, where she will vie for scholarships totaling more than $2.5 million.
"I am so proud of Edom, a most conscientious and hard-working young woman," said Margaret Walsh, executive director of Student Support Services and Policy Development. "I am confident that her dedication to her studies, combined with her many interesting extracurricular activities, will enable her to move forward in this esteemed competition."