Remembering Al Johnson
Unifics Lead Singer Struck a Chord with Fellow Musicians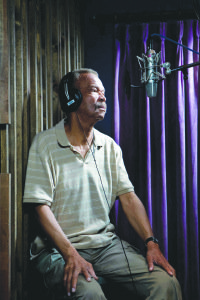 In 1966, Johnson, Tom Fauntleroy, Marvin Brown, Bob Hayes and George Roland came together at Howard University to form a group called, "The Unique Five."
With Johnson as lead, the group became a popular fixture on the campus of the Historically Black College and University, located in Northwest. The popularity eventually led to the group changing its name to the Unifics. Hayes, Fauntleroy, Brown and Roland each left the group, prompting Johnson to add Michel Ward, Greg Cook and Harold Worthington.
After settling in with the new members, Johnson and the group scored its biggest hit in 1968, with the single, "Court of Love," which peaked at No. 3 on the R&B charts and No. 25 on the pop charts.
Later, when Ward and Worthington left the group, original members Brown and Fauntleroy rejoined the Unifics.
Already, the surviving members have planned a tribute concert in Johnson's honor on Friday, Dec. 20, at the Downing-Gross Cultural Arts Center in his hometown of Newport News.
"We're going to carry on Al Johnson's tradition," Delaney said. "He made a huge contribution to the music industry, and his legacy will last for many years to come."
Fauntleroy, 65, said Johnson proved not only to be a great musician, but an even better person. "Every day of my life, he blew my mind with something. Musically, Al was blessed with the perfect pitch and the ability to arrange and compose," said Fauntleroy. "He was very much unsung."