Budget Cuts Ground Joint Base Andrews Air Show
Event Cancelled for 2014 to Save $2 million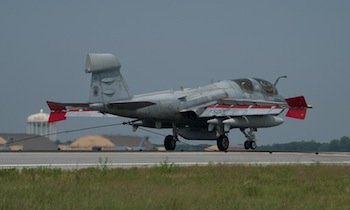 Plans for the return of a popular air show at Joint Base Andrews in Prince George's County have been scrapped due to budget cuts.
After a hiatus this year, the Joint Service Open House, which included a popular air show, was slated to return in May. But the event has been cancelled in an effort to save the U.S. Department of Defense $2 million.
"We will miss the interaction that [the event] allowed us to have with our friends in the community, but this decision will save more than $2 million in tax dollars," said Col. Bill Knight, 11th Wing/Joint Base Andrews commander.
The cut is part of a larger plan to skim $1 billion from the department budget over the next decade by reducing outreach events by 45 percent. No decision has been made on whether the event will return in 2015.
For more Prince George's County/Maryland news, follow @JoshuaGarnerDC on Twitter.