Eagles Again Bully Spiraling Redskins, 24-16
WI Web Staff | 11/17/2013, 4:50 p.m.
Michael Vick and the Philadelphia Eagles ran roughshod over the Washington Redskins in Week 1, surviving a fourth-quarter burst in a convincing and captivating victory.
On Sunday's rematch, a different quarterback was at the helm for Philadephia, but the result was the same. The Eagles dominated on both sides of the ball for most of the afternoon, jumping out to 24-0 lead before holding off a late push in a 24-16 win over their division rivals.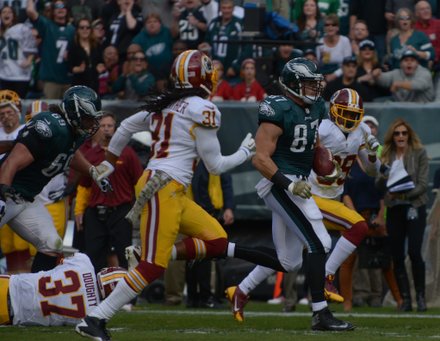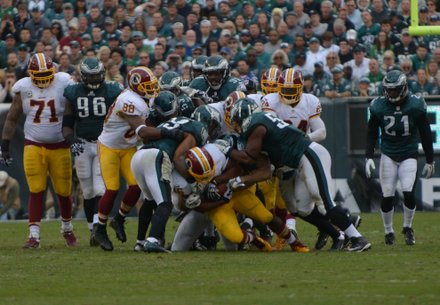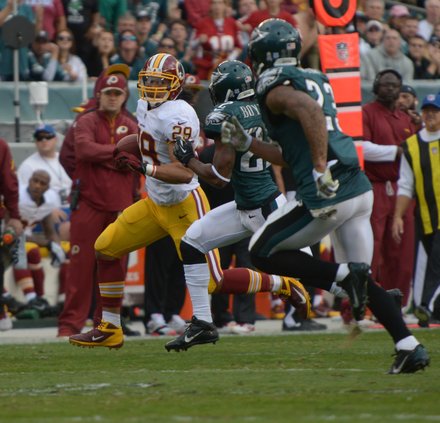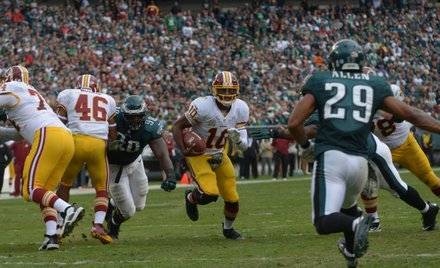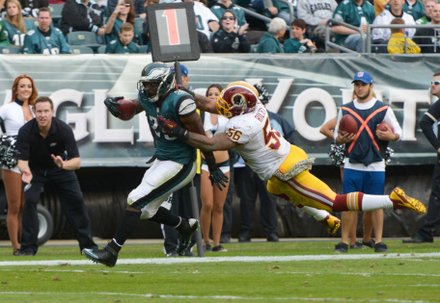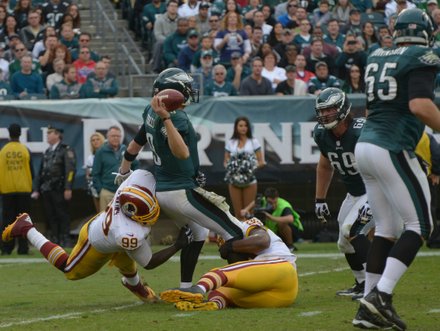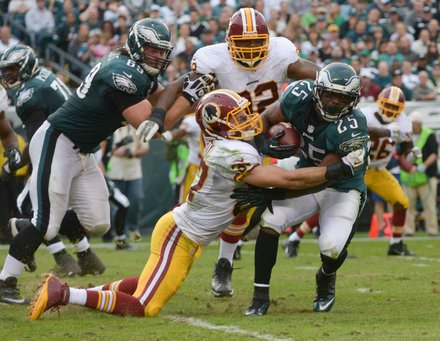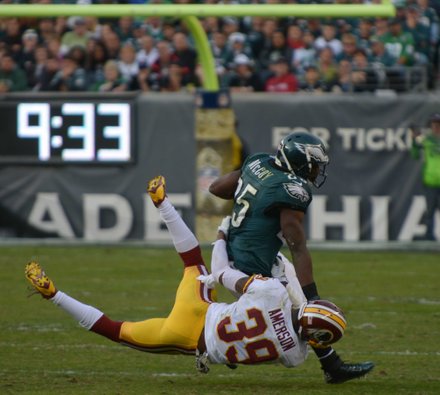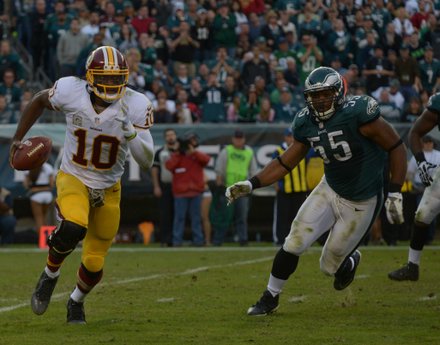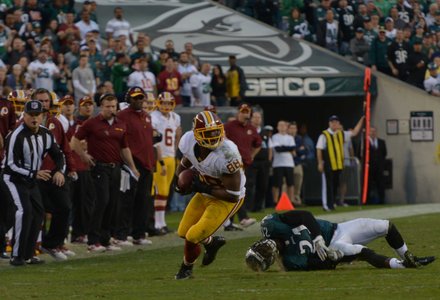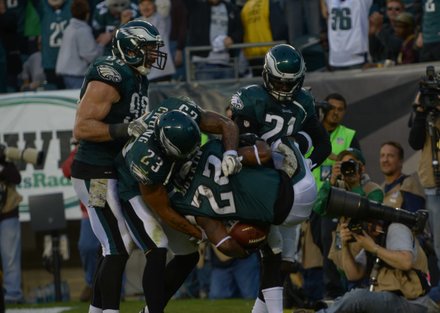 The Eagles moved to 6-5 on the season and took sole possession of first place in the NFC East over the Dallas Cowboys, which had a bye this week. Philadelphia had lost 10 straight home games before Sunday's win, which was their third straight win overall.
At the other end of the spectrum, the Redskins -- which could have pulled to within one game of first place with a win -- dropped to 3-7 and the cellar of the maligned division.
Eagles quarterback Nick Foles, who has filled in admirably since Vick was sidelined with a hamstring injury six weeks ago, delivered another solid performance Sunday, completing 17 of 26 passes for 298 yards. He also ran nine times for 47 yards, including a 4-yard score in the first quarter.
His counterpart, Robert Griffin III, was largely ineffective in the loss, though a pair of strong drives in the fourth quarter made his final numbers (17-35, 264 yards, 2 TD) respectable.
The Redskins made it interesting late. Griffin threw a 62-yard touchdown pass to Darrel Young, and two-point conversion cut the deficit to 24-8.
After the defense stiffened, Griffin threw a 41-yard bomb to Aldrick Robinson, who cradled it in the end zone. After another two-point conversion, the score was suddenly 24-16 with plenty of time remaining.
But as in Week 1, the Redskins' second-half comeback attempt against the Eagles fell short, and in the most heartbreaking of ways.
After a punt pinned them deep in their own territory, Griffin led an impressive drive to get the Redskins inside the red zone with less than a minute remaining. But on third-and-one from the Eagles' 18-yard line, he was pressured into an ill-advised pass off of his back foot, which was intercepted in the end zone by the Eagles' Brandon Boykin to effectively end the rally -- and likely Washington's playoff hopes.