D.C. Bill to Allow Driver's Licenses to Illegal Immigrants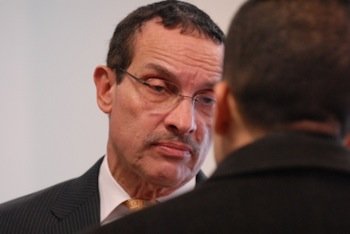 D.C. Mayor Vincent Gray is set to sign a bill that will allow the Department of Motor Vehicles to issue driver's licenses to undocumented residents.
The legislation will include the District among a growing number of states that allow illegal immigrants to apply for licenses, though the D.C. permits will not be recognized for federal purposes.
Currently, 10 states — including Maryland — issue the permits to illegal immigrants, which effectively establish a two-tier system for driver's licenses.
While the licenses permit, they will include wording to indicate they are invalid for voting or boarding flights. In order to obtain the licenses, applicants have to show proof of identification and two years of state income tax filings. They must also pass both a written test and a road test.
Immigrants have reportedly began applying for licenses in Maryland. The state allowed thousands of residents — including illegal immigrants — to secure limited driver's licenses without presenting birth certificates, but stopped the practice after the Sept. 11 terrorist attacks in 2001. The licenses obtained before then were grandfathered in, according to reports.
Driver's licenses issued to illegal immigrants are expected to help reduce the number of uninsured motorists on the road and strengthen relationships between residents and city police departments.