T.J. Jemison, Famed Civil Rights Leader, Dies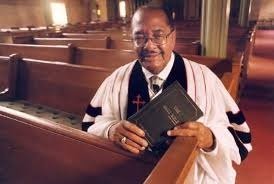 The Rev. Theodore Judson Jemison, a civil rights icon who helped organize the 1953 bus boycott in Baton Rouge, La., has died. He was 95.
According to news website The Advocate, Jemison died in Baton Rouge on Friday, Nov. 15. His son, Ted Jemison, said that his father died of natural causes at Our Lady of the Lake Regional Medical Center.
"There's nobody that can replace him," said East Baton Rouge Parish Mayor-President Kip Holden. "[Jemison] … will go down as one of the most unique people that ever walked the streets of Baton Rouge."
Jemison, born in Selma, Ala., first became a pastor in 1949.
Todd Sterling, a trustee at Mount Zion First Baptist Church where Jemison pastored for nearly 50 years, said he will be remembered as visionary leader.
"The world has lost an icon in the Baptist ministry and the civil rights arena," Sterling said. "He was a pioneer in race relations."
The Baton Rouge protest — which served as a model for Dr. Martin Luther King Jr.'s yearlong, nonviolent protest in Montgomery, Ala. — lasted eight days, decrying the city's law forbidding black people from sitting in front of white people on a bus.
Though the protest failed to end segregation, it forced Baton Rouge officials into a compromise over which seats blacks could use.
King later cited Jemison in his book, "Stride Toward Freedom."