Wal-Mart Plots Oxon Hill Development
After Delay, Plans Progress for Store Near National Harbor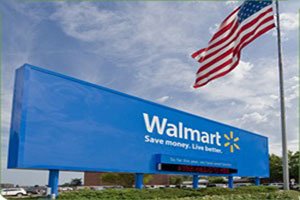 Just days before a high-end outlet mall is set to open in Oxon Hill, Wal-Mart has reignited its plans to bring a Supercenter to southern Prince George's County.
Wal-Mart recently resubmitted plans to build a 100,310-square-foot store along 15 acres of land owned by Fairfax,Va.-based Peterson Cos., the developer of National Harbor. The location would sit near the intersection of Oxon Hill Road and Indian Head Highway, The Washington Post reported.
Wal-Mart expressed interest in building the store in Oxon Hill nearly two years ago but hit a snag when the County Council requested design changes to the plan. Wal-Mart's only other location in southern Prince George's is in Clinton along Route 5.
The store is planned to include a full-size grocery and generate about 300 jobs for the community, a Wal-Mart spokesperson told the Post. It would abut the new Oxon Hill High School and the John Hanson Montessori School.
For more Prince George's County/Maryland news, follow @JoshuaGarnerDC on Twitter.