ALFORD: Glory Days — Thinking about Art and Parren
Harry C. Alford | 11/20/2013, 3 p.m.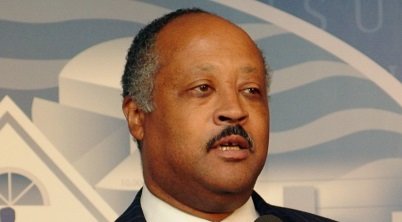 So, being the fighter he was, Parren sued the institution and the great Thurgood Marshall was his attorney. He won and the racist walls came tumbling down. Today, the University of Maryland boasts that it "awards more degrees to African Americans than any other state university system in the nation."
As they further matured, each saw that their destinies were tied to the Washington, D.C. power base. Parren went to Congress representing his beloved home of Baltimore and served the city plus every Black owned business in a superb and courageous fashion.

Art served under four US Presidents (Nixon, Ford, Reagan and the first Bush). On our behalf, Parren worked Capitol Hill and Art worked the White House continually and at the same time. They had their inner circles, one Democratic and the other Republican. They would meet behind closed doors and compare notes and strategize. That's how it was back then – Black Republicans and Black Democrats knew their role and responsibility (Black America) and they never forgot it. Maybe teaching the greatness of Art and Parren may inspire new leaders who can return back to that successful model. These two giants helped mold the National Black Chamber of Commerce and Kay and I thank God for that.
Harry C. Alford is the co-founder, president/CEO of the National Black Chamber of Commerce. Website: www.nationalbcc.org. Email: halford@nationalbcc.org.