EDITORIAL: Affordable Care Act, Part II
11/20/2013, 3 p.m.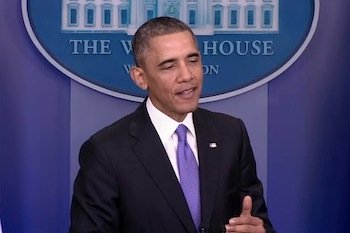 It is very disconcerting and puzzling to hear the din and tumult about the vexing troubles bedeviling the Affordable Care Act (ACA).
It is clear that Healthcare.org is troubled by an assortment of glitches, technical problems and poor planning, as the media, pundits and gleeful Republicans have told us. It may take a while for us to find out what exactly went wrong but rather than pointing fingers, the more important task ahead is how to fix the system so that it can do the job for which it was created.
But to have the New York Times, others in the media and former Bush administration-minions comparing the stumbles of the ACA launch to former President George W. Bush's deplorable non-response to Hurricane Katrina is outrageous and irresponsible.
In case we've forgotten, Bush fiddled while a Category 5 hurricane with 175 mph winds and sustained winds of 125 mph roared onto the Mississippi Gulf Coast. Katrina proved to be the deadliest and most destructive hurricane of the 2005 hurricane season. It's one of the five deadliest storms on record with more than 1,800 deaths and a total economic impact, including damage and destruction, of more than $150 billion.
In New Orleans, severe flooding and a 20-foot storm surge overwhelmed the levees and other parts of the city. And the roof of the Superdome, where more than 10,000 people sought shelter, sustained severe damage. Bush, who was on vacation, was excoriated for mismanagement and lack of preparation before and after the hurricane as residents stranded in New Orleans subsisted without shelter, food or water. Others died from exhaustion, thirst and violence in the days after the storm.
Bush officials ignored warnings of the power of the storm and it took a couple of days for Bush to organize a coordinated federal response. Three days after Katrina washed ashore, those efforts were absent.
The Daily Beast's political writer Jamelle Bouie describes the situation in a recent article. As critics hammered officials, labeling them negligent and incompetent, administration officials tried to shift blame.
"Thousands [languished] in overcrowded shelters without adequate food, water, or sanitation, forced to deal with disease and violence," Bouie said. "It was more than an embarrassment; it was one of the worst domestic disasters ever seen in a presidency. Indeed, the only reason it doesn't define Bush's tenure is that it's overshadowed by the war in Iraq, which stands as one of the worst foreign policy disasters in U.S. history."
And as to the Obama-Katrina comparison, Bouie said it best: "HealthCare.gov is not in the same ballpark, it's not in the same league – it's not even in the same sport. Failing to build a website that can reliably provide health care coverage to consumers – a noble goal hindered by flawed implementation – is categorically different than a non-response to a natural disaster that claimed thousands of lives."
"Yes, both were problems of mismanagement, incompetence, neglect, and disinterest. Hence the analogy. But overall, the comparison is superficial, subsuming serious differences for the sake of a banal point. As far as parallels go, it's glib, useless, and – when you consider the terrible damage done by Katrina – pretty shameful."
Nothing more needs to be said.