Obama Forced to Backtrack on Affordable Care Act
President Asks for Patience as Problems are Resolved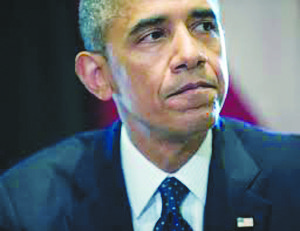 Republicans contend that the law, in its entirety, should be struck down.
"Enough with the temporary fixes and deadline extensions, we should dismantle this law, so Americans can choose the insurance plan that works for them, not President Obama," said 61-year-old Texas Sen. John Cornyn (R).
Obama and other administration officials dispute their critics, pointing out that before the ACA, Americans didn't have a system in place that offered what the Obama health care plan does. At the end of the day, they say, the ACA marketplace will help millions of hard-working Americans find affordable health insurance.
And premiums are, on average, 16 percent below what was originally projected, and the law has been crafted to make coverage optional for the less than five percent of Americans who have individual market coverage that they want to keep, the president said.
In the midst of the cascade of criticism, however, there are success stories.
During an Oct. 21 press conference, Obama talked about a letter he received from John Mier, a Leetsdale, Pa., owner of an energy efficiency company.
Mier signed up for coverage for himself and his wife. And for three days, he said, he tried to go online and "[I] was successful in driving myself crazy."
"Yes, the website [was horrible] for the first week," Mier said in his letter. "But instead of paying $1,600 per month for a group insurance plan, we have a plan that will only cost us $692 a month – a savings of $900 per month." 
Upton said insurers should be able to continue selling plans that would otherwise be banned under Obamacare, which officials at the White House oppose.
"Our main priority should be helping the American people," said Upton, 60. "The abrupt pivot comes after the White House has spent the last week attacking our thoughtful approach to begin to give peace of mind to those folks worried about losing their affordable health care," he said.
Former Congressman Allen West agreed.
The president, he said, isn't proposing the law be changed; he wants to selectively enforce it.
West – who in 2011 became the first black Republican representative from Florida in more than a century – also took to Twitter to rip the president, tweeting that his health care mea culpa is further, "proof that Obama's presidency has been bad for black Americans."
While Obama's adjustments don't force insurers to renew existing insurance policies, some in the industry said they wouldn't abide by the president's most recent commitment.
"I understand that many people are upset by the notices they have recently received from their health plans and they may not need the new benefits today," said Mike Kreidler, a former Democratic congressman who now serves as state insurance commissioner in the state of Washington. "But, I have serious concerns about how President Obama's proposal would be implemented and more significantly, its potential impact on the overall stability of our health insurance market," said Kreidler, 70.
CBS News reports that one other Democratic state insurance commissioner, Jay Bradford of Arkansas, also refused to comply with Obama's fix. State insurance commissioners are responsible for determining what plans insurance companies can sell in state-based marketplaces created by Obamacare.