Obama Forced to Backtrack on Affordable Care Act
President Asks for Patience as Problems are Resolved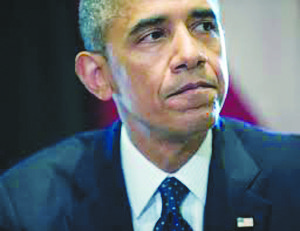 Karen Ignagni, president and CEO of America's Health Insurance Plans in Northwest, said premiums have already been set for next year based on the assumption that those in the individual market would sign up for Obamacare.
"If now, fewer younger and healthier people choose to purchase coverage in the Exchange, premiums will increase and there will be fewer choices for consumers," said Ignagni, 59. "Additional steps must be taken to stabilize the marketplace and mitigate the adverse impact on consumers."
Meanwhile, White House officials continue to maintain that Obamacare strengthens employer coverage, while it also creates new protections for people in the individual market – preventing them from being charged more because of pre-existing conditions or getting fewer benefits like mental health services or prescription drugs.
"We are proud of the consumer protections we've put into place," said Obama, who spent several hours at a Friday, Nov. 15 meeting with insurance executives. "On the other hand, we also want to make sure that nobody is put in a position where their plans have been canceled, they can't afford a better plan even though they'd like to have a better plan. So, we're going to have to work hard to make sure that those folks are taken care of."
WI staff writer Barrington M. Salmon contributed to this report.