D.C. Political Roundup: Orange Pursues Mayoral Ambition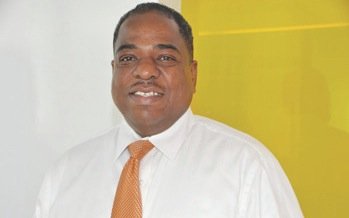 Many District political observers have long believed that D.C. Council member Vincent Orange (D-At Large) always wanted to be the mayor of the District. He gave up his Ward 5 D.C. Council seat in 2006 but only got 2.9 percent of the vote in the September Democratic Party primary.
He lost the wind in his sail – but now, it's back.
Orange has apparently not given up on his ambition to be the city's top political leader and is now a candidate in the April 1, 2014, Democratic Party primary.
"As mayor, I will have a reasonable, fair and balanced approach to running the District of Columbia," Orange, 56, said at the first mayoral debate that took place on Nov. 13 at the law firm of Arent Fox in Northwest. "I want to be the mayor for the rich and poor, black and white, gay and straight."
Orange debated candidates D.C. Council members Tommy Wells (D-Ward 6), Muriel Bowser (D-Ward 4) and Jack Evans (D-Ward 2) plus entrepreneur Andy Shallal and former State Department official Reta Jo Lewis on a variety of issues posed by journalists and the audience.
Orange won his first election to the D.C. Council as the Ward 5 representative in 1998 and became known for his legislative work on aiding small businesses, improving education by fighting for a new state-of-the-art McKinley Tech High School in Northeast and passing a bill mandating that textbooks be available to students on the first day of classes.
After losing the mayor's race in 2006, Orange took a job in the private sector but decided to run for chairman of the D.C. Council in 2010 but lost to Kwame Brown in the Democratic primary.
In April 2011, Orange won the special election to serve out Kwame Brown's at-large election seat. In 2012, he won the seat and will serve until 2016.
That is, unless he wins the mayor's race in 2014.
Orange, at the debate, said that he supports ethics reform, pointing out that politicians and city employees must obey the law and other changes should be made as well.
"I believe that serving on the city council should not be a part-time job, but considered full-time," he said. "I also think that council members should not vote on government contracts of donors who have given to them."
Like his competitors, Orange supports building more affordable housing in the city, raising the minimum wage and strengthening primary and secondary schools. However, he stood by his recent vote to postpone the 2014 election of attorney general.
"We have to get this right," he said, further pointing out that the attorney general has no defined responsibilities. "No [credible] candidates that I know of wanted to run for the position."
Wells is the only D.C. Council member running for mayor who wants the attorney general election to take place in 2014.
Orange said that as mayor, he has an obligation to make wise decisions.
"As mayor, I am to provide for the welfare of the citizens," he said. "As mayor, you have to make tough decisions that are in the best interests of the city that may not be popular but that has to be done."
Ward 4 Dinner Honors Democrats
The Ethel Delaney Lee Awards Dinner sponsored by the Ward 4 Democrats will be held on Saturday, Nov. 23 at The Washington Ethical Society headquarters in Northwest. The event honors Ward 4 Democrats for their outstanding contributions to civic engagement throughout the District of Columbia.
Lee is a longtime civic and political activist in Ward 4 who has worked with and mentored such political figures as former D.C. Council member Charlene Drew Jarvis, former D.C. Mayor Adrian Fenty and D.C. Council member and mayoral candidate Muriel Bowser (D-Ward 4).
The dinner will honor individuals and organizations in the following categories: 2013 Woman of the Year, 2013 Man of the Year, two 2013 President's Awards and the Outstanding Community Service Award.