JFK Still Beloved by African-Americans
Blacks Revere Slain President 50 Years After Death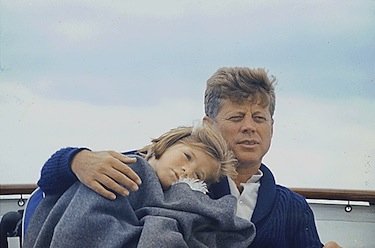 "As events grew and as events revealed themselves, and he had to make decisions, he became more caught up with us," Belafonte said. "The moral persuasion of our cause made him take a hard look at who we were."
Belafonte's star power and influence helped Kennedy land a whopping 70 percent of the black vote, which proved crucial in JFK's narrow victory over Republican nominee, Richard Nixon.
The racial strife that tore apart the country served as Kennedy's welcome to the White House and the seat in the Oval Office. He used his powers to help protect Freedom Riders who traveled throughout the South where hate crimes, discord and the Ku Klux Klan were as prevalent as the Confederate flag.
State Sen. Ed Harbison (D-Ga.), a native of Montgomery, Ala., recalled a meeting at the First Baptist Church in Montgomery to welcome Freedom Riders in May of 1961. He said an angry white mob had gathered as King, John Lewis, who's now a Georgia congressman, sat inside and spoke over the telephone with JFK's brother, U.S. Attorney General Robert F. Kennedy.
"The Kennedys sent the National Guard to protect us," said Harbison, 71. "There's no doubt, if not for the National Guard, when we came out, we would have been attacked."
JFK helped a new generation of leaders recognize their place in history, said Congressional Black Caucus Chair Marcia Fudge (D-Ohio). "Through his commitment to public service, he personified the responsibility to help those with [much greater] needs," said Fudge, 61.
Black Americans extracted a special meaning from JFK's promise to lead America to a "New Frontier," said Lee A. Daniels, an author and journalist.
"In our era of extraordinary cynicism about what politics can achieve, it may be impossible for some not alive then to understand the faith Black Americans invested in our nation's 35th president," Daniels said.