Lambert to Head Greater Washington Urban League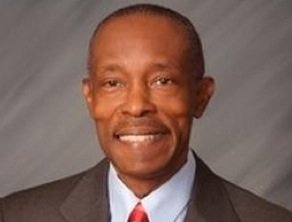 A native Washingtonian with more than a decade of experience as an Urban League chief executive has been selected to head the organization's branch in the District.
According to statement issued Tuesday by the board of directors for the Greater Washington Urban League in Northwest, George H. Lambert Jr. will take the helm on Jan. 1 as the organization's new president and CEO.
"I am humbled to assume the presidency of this great institution, which truly is one of the best Leagues in the country," Lambert said. "GWUL is devoted to public service and is dedicated to Washington, D.C., Prince George's and Montgomery County Maryland communities. It's a tremendous opportunity and I'm challenge to be asked to sustain and extend its traditions and achievements."
He succeeds Maudine R. Cooper, who announced her retirement earlier this month after 23 years in the position.
"I have a very high regard for George as a person, professional, and colleague," Cooper said. "He's a first-rate intellect with a great intellectual curiosity and a wonderful sense of humor. With his combined devotion and appreciation of the League, it makes him a wonderful choice. Energetic and engaging, he is ideally suited to marshal the talents and resources of the League and continue to maximize its potential as a community leader in the Washington, D.C., metro area."
The GWUL, a 72-year-old nonprofit community service and civil rights organization, is one of 95 affiliates of the National Urban League.
In addition to being a member of the United Way of the National Capital Area, the organization provides services in education, employment and training, as well as in health promotion and nutrition services; and housing and community development.
Lambert has 15 years of experience as the head of various chapters of the Urban League, most recently serving as chief executive of the Lorain County chapter in Lorain, Ohio. Prior to that, he headed the Northern Virginia chapter in Alexandria.
In the private sector, Lambert worked as a public affairs senior executive in charge of strategic alliance initiatives on behalf of Fortune 50 telecommunications clients. He was also a senior principal with the National Harbor, Md.-based Gasby Group, a strategic fundraising firm.
Known for his visionary leadership and progressive managerial achievement, Lambert has also been a volunteer on numerous boards and commissions.
An ordained minister and member of the historic Alfred Street Baptist Church in Alexandria, Va., the married father of five children holds a bachelor's degree in Urban Studies from Virginia Union University in Richmond.
"Our community organization is excited about Mr. Lambert's plans to move our programs and services deep into the rhythms and challenges of the 21st century," said Jerry A. Moore III, who chairs the organization's board. "He is an excellent choice to take the baton from our beloved Maudine Cooper."