Why I Never Told My Parents About My Postpartum Depression
Sharline Chiang, Special to The Informer from New America Media | 11/26/2013, 2 p.m.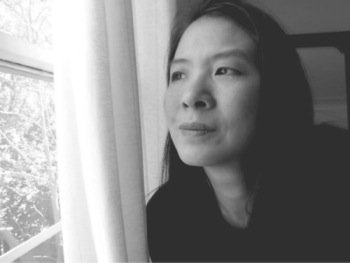 I lied because even though depression is so common in Asian American communities, we rarely talked about it. The message I grew up with: your mental struggles are our own; it's up to you to find the inner strength to "ren," to endure.
The character for "ren" 忍 is the character for "knife" over the "heart." Endure even when there's a knife in your heart.
In my thirties I discovered talk therapy, tried to get my parents to go. Their response was basically: "That's for white people." "They hook you in," my mother said. "You can never be cured."
I wish mental illness didn't come with stigmas. I wish I could have told my parents that my mind had broken just as easily as if I had to tell them my arm had broken.
Whenever my husband would say, "You really should tell them," I felt that chasm again (he's white, son of hippies). To him it was unimaginable to suffer the darkest period of your life and not tell your parents. Meanwhile, everyone in his immediate family knew. His mother and brother moved down from Canada to help take care of me.
The fact that I could get PPD never crossed my mind. I had no history of depression.
Two years ago while pregnant with Anza, I had spent thousands of hours reading about pregnancy and birth and exactly five minutes reading about postpartum depression.
On the cover of the brochure was a white woman with long brown hair. She was staring into space under the words: "Feeling Blue?" I took one look and said to myself: white woman, sad woman, that's not me and that's not going to be me.
I was 41. I had traveled the world, had a great career in nonprofit communications, and had married the man of my dreams. We lived in sunny Berkeley. We were finally having a baby. I was elated.
Looking back I wish more doctors had talked to us about PPD, its signs and how to get help. I wish someone had told us about Postpartum Depression Spectrum because PPD manifests in so many ways, including intense anxiety. I also wish I had been given articles written by survivors, especially other API women.
I got lucky. I found a psychiatrist who diagnosed me in time (I didn't go to the hospital). The medication—Seroquel, Klonopin, and Zoloft—worked on me with no side effects. In six months, with the help of a therapist and support group, I stabilized significantly and was pretty much back to "myself" within a year.
I'm slowly accepting that there is a new me. The new "me" is more sensitive to stress. Like any survivor of a health crisis, I try to remind myself to manage my stress levels and overall health.
By the time my parents visited us again Anza was six months old. I was doing much better. They watched her eat her first solid food (mashed yams). It didn't make sense to bring up my ordeal.
I don't like lying to my parents. They deserve my honesty. If they ever read this, I want to say I hope you can forgive me and see that I did this out of love, love for you, and love for myself.
I hope if they come across this, or any of my other articles about my experience, they can understand that I'm trying to share my story to encourage other survivors to tell their stories, so we can let other women know that that they are not alone, that they're part of a larger family of women who have been there too.
Sharline Chiang is a writer based in Berkeley, originally from New Jersey. She is a proud, long-time member of VONA, an amazing community of writers of color. Sharline previously wrote a piece for Mutha magazine about her experience with postpartum depression and anxiety.