COMMENTARY: Brooklyn's in the (Dog)house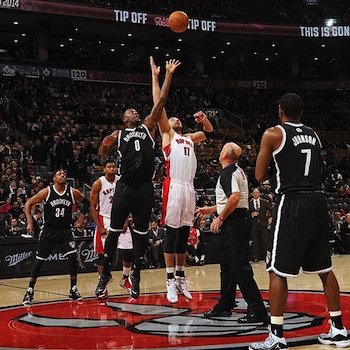 Lopez has been a nice consolation prize at center after their failed attempts to acquire Howard, but is injury-prone and has been incessantly dangled in trade offers, partly due to his poor work on the boards. Despite being seven feet tall, he currently averages about as many rebounds as Lance Stephenson, a 6'5" shooting guard.
Trading for perennial All-Stars Garnett and Pierce was heralded as a move that would vault the Nets into the upper echelon of the league, especially after the team knocked off the defending champ Miami Heat in the first week of the season. But since then, there hasn't been much of the KG and Pierce of old — just an old KG and Pierce that have looked every bit the thirty-somethings that the Celtics decided to jettison over the summer.
So what are they left with? A hot mess, frankly — a hodgepodge of expensive, mismatched parts that would be imposing if it was 2010 (though Joe Johnson has impressed as of late).
As elderly and out of sorts as the Nets have looked, though, it obviously isn't a team devoid of talent. But Kidd must get them to play together and keep them motivated at least enough to make the postseason — the time of season for which their roster is truly constructed.
If he can manage to do that, the Nets can ultimately compete for the title. Then, the people of Brooklyn can be proud of the team from their borough, instead of again living vicariously through Manhattan.