Annual Holiday Gift and Art Show Coming to Northwest D.C.
11/29/2013, 3 p.m.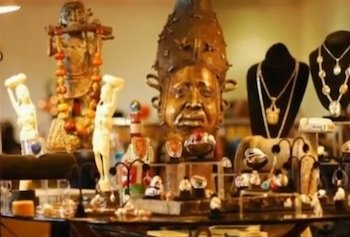 More than 75 local retailers will join to sell fine jewelry, designer & ethnic fashions and other eclectic specialty items at the 23rd BZB annual Black Gift & Art Show in Northwest this holiday season.
The event will be held on the three Saturdays in December before Christmas (Dec. 7, 14 and 21) at the Shiloh Family Life Center at 1510 9th Street NW.
First held in 1990, the event is produced by Juanita Britton, retail marketing specialist and entrepreneur.
"Once a year, shoppers from around the beltway, up and down the East Coast trek to this festive, holiday marketplace to find an enchanting holiday shopping atmosphere," she said. "Our goal is to attract customers to shop with businesses and artisans in their communities. People are having second thoughts about shopping in this economy along with the added stress and inconvenience of suburban malls. Customers are also beginning to understand the connection between entrepreneurship, consumerism and the survival of the local boutiques and shops in our neighborhoods."
Britton, who operates an art gallery and several retail businesses at Reagan National and Dulles Airports, is regularly featured on national and local, television and radio programs and in community newspapers to address issues of economic and small business development in urban communities.
She has worked with more than 400 businesses on retail product development, marketing and distribution.
For more information, contact Juanita Britton at 202-610-4188, busybee@bzbinternational.com or www.bzbinternational.com.