Gala to Honor P.G. County Business Community
10/1/2013, 11:53 a.m.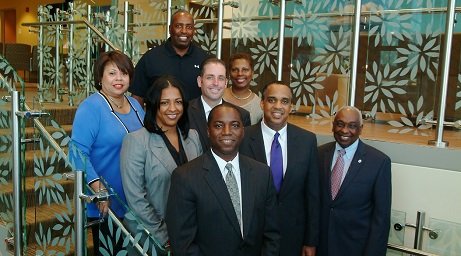 The Prince George's Chamber of Commerce will hold its annual Excellence in Business Awards gala on Nov. 1 in College Park, Md., to shine a spotlight on local entrepreneurs.
The event, which will be held at the University of Maryland Samuel Riggs IV Alumni Center, will honor the county's leading individuals, groups and businesses that have demonstrated measurable growth, community involvement, and leadership in Prince George's County in 2013.
TV personality and singer Angela Stribling, who hosted last year's gala, will return as the evening's special host. She will assist Commerce President and CEO David C. Harrington in announcing this year's winners during the event.
The 2013 Excellence in Business Award Gala categories include:
• Small Business of the Year
• Business of the Year
• Business Leader of the Year
• Entrepreneur of the Year
• Community Service Award
• Green Business of the Year
• Veteran Business of the Year
Tickets can be purchased online at http://pgcocgala2013-eorg.eventbrite.com/. Potential sponsors should contact Cheryl Baynard, Manager of Business Development and Membership Services for the Prince George's Chamber of Commerce to participate in award gala sponsorship opportunities. She can be reached at cbaynard@pgcoc.org or by calling 301-731-5000, ext. 705.