Obama: Shutdown is Republicans' Fault
WI Web Staff | 10/1/2013, 3:30 p.m.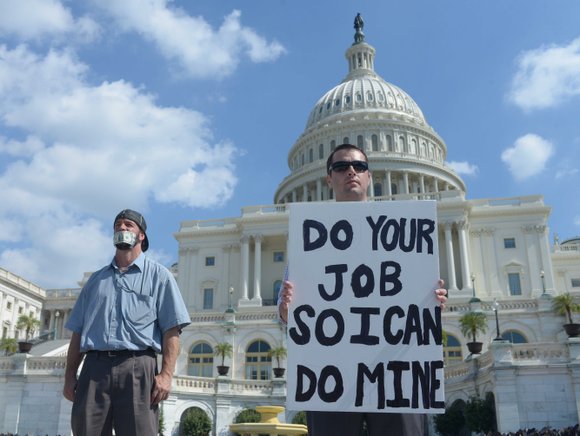 President Obama said House Republicans are responsible for forcing a federal government shutdown that began Tuesday — a situation he said was entirely avoidable.
"This Republican shutdown did not have to happen," he said while speaking Tuesday afternoon in the White House's Rose Garden. "Republicans in Congress chose to shut down the federal government. Let me be more specific: one faction of one party in one house of Congress in one branch of government shut down major parts of the government. All because they didn't like one law."
Senate Democrats rejected several spending bill proposals by the Republican-controlled House before the midnight deadline for the shutdown came and went on Tuesday.
The Senate has steadfastly refused any bill that includes any changes or delays of the president's health care law, and the House has resisted crafting any legislation without changes or delays for the law.
The law, which was passed in 2010, also went into effect on Tuesday.
With a handful of backers of his health care law standing behind him, Obama conceded that despite opening-day "glitches," more than 1 million people visited the Obamacare website in the first seven hours.
"Like every new law, every new product rollout, there [will] be some glitches in the signup process along the way that we will fix. I've been saying this from the start," he said. "Just a couple weeks ago, Apple rolled out a new mobile operating system. Within days they found a glitch, so they fixed it. I don't remember anybody suggesting Apple should stop selling iPhones or iPads or threatening to shut down the company if they didn't."