Ayana Mathis Headlines Book Festival
Famed Author a Hit at Library of Congress Annual Event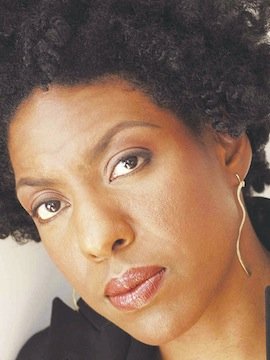 Ayana Mathis said she's been writing since childhood, but she never imagined she could earn a living as an author.
Mathis and organizers of the annual Library of Congress National Book Festival likely couldn't imagine that more than 200,000 people would flock to the National Mall to celebrate authors and those in the literary world.
"I spent more than a decade doing everything from waitressing to working with the homeless to working as a fact checker at a magazine," said Mathis, 40, who's the author of the best selling tome, "The Twelve Tribes of Hattie."
The festival, which took place over two days, Saturday, Sept. 21, and Sunday, Sept. 22, featured talks and book signings by 112 poets, illustrators and authors such as Mathis, Khaled Hosseini, who penned, "The Kite Runner," and Don DeLillo, whose 1985 book, "White Noise," earned him a National Book Award.
"It took two years before I was convinced that I was a writer, and I'm glad I was convinced," said DeLillo, 76.
Those attending the festival appeared excited about each of the authors, most of who sat or stood under white tents and signed autographs as they addressed throngs of people, educating them about their work and the process involved in producing such critically acclaimed and commercially successful literature.
The festival received a further boost when David Rubenstein, the co-founder and CEO of the Carlyle Group in Northwest, announced his donation of an additional $5 million to support the annual event, which began in 2001.
Rubenstein's donations to the festival now have topped $10.3 million since 2001.
"The Library of Congress National Book Festival is a much-loved event that has brought the joy of reading to hundreds of thousands of people," Rubenstein said. "It allows them to meet authors in person, discover new books, and explore new genres, and it makes reading exciting for children, an uplifting way to provide them with a crucial skill for living."
Tonia Walker, an aspiring novelist from Southeast, said the entire festival regularly proves uplifting to her.
Walker, 28, said it's the 5th time she's attended and she's hoping that the many contacts acquired will ultimately lead to her entry into the world of literary art.
"I've been writing a long time, I've got ideas," Walker said. "I know some aren't good enough, but I feel in my heart that I have at least one best seller and I'm hoping that someone will just take a chance."
Craig Houston, a Silver Spring, Md., resident and book enthusiast, said listening to the authors discuss their struggles and ultimate triumphs, is worth the trip into D.C. each year. "I'm mesmerized. The one thing about authors, they are different from actors and singers," said Houston, 33.
"Authors tell you the truth, they tell exactly how things really are and there is nothing phony about them. To see and listen to someone like Ayana Mathis, that's uplifting, it lets me know that there is a story, a novel, inside everyone. You just have to have that forum to tell that story."