Ayana Mathis Headlines Book Festival
Famed Author a Hit at Library of Congress Annual Event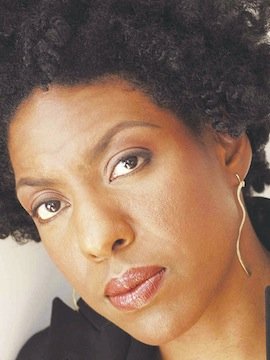 Festival officials were also excited about Mathis, the Philadelphia born only child who said she had a quirky and, sometimes, overactive imagination.
Mathis penned her first collection of short series about a girl named Blue who met an untimely demise inside a tree house.
Two years ago, Mathis received a Masters of Fine Arts degree from the Iowa Writers Workshop and counted as a recipient of a Michener Copernicus Fellowship. In 2012, she released, "The Twelve Tribes of Hattie," which tells the story of the children of the Great Migration through the trials of one family.
Chosen by Oprah Winfrey for the talk show diva's famed book club, "The Twelve Tribes of Hattie," opens in 1923, when 15-year-old Hattie Shepherd flees Georgia and settles in Philadelphia, hoping for a chance at a better life.
Instead, she marries a man who brings her disappointment and she watches helplessly as her firstborn twins succumb to an illness that could easily have been prevented. Hattie gives birth to nine more children whom she raises with grit and mettle, but sans the tenderness they need and desire.
"The metaphor is about getting out of bondage and into freedom, which goes hand in hand with the whole notion of the Great Migration," Mathis said. "We are all an aggregate of our past and present, of personality and upbringing, race and class. Understanding the ways in which these things impact our present situation is crucial to getting by and getting through."